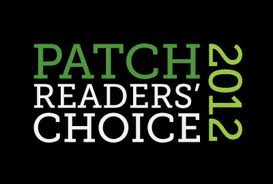 How great is this??  I love a good competition.  The Millburn-Short Hills Patch is having a contest – Readers' Choice 2012 – asking readers which local businesses are their favorites.  It's a fabulous idea.
The Readers' Choice 2012 competition will determine the best of the best in Millburn & Short Hills.  Nominations have been collected in 25 categories — everything from your favorite french fries, best hair salons, top doctor, that cup of coffee you dream about each morning or the juiciest burger plus many more.
Voting runs until August 17 and winners will be announced on Friday August 24.  Go online and mark your ballot for the best that Millburn-Short Hills has to offer.  Your vote will only count once, but the more people that weigh in, the better the results.  Here's your chance to be heard and celebrate our local businesses.
Join in the fun and check The Millburn-Short Hills Patch on August 24 for a list of the winners.