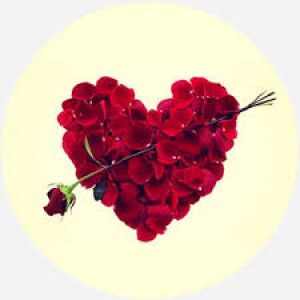 There are so many ways to say I love you but what better way to show it than a romantic dinner with that special someone! Here are some of our team's local favorites (and a few that are worth the drive)…
Restaurant Lorena, Maplewood
Visit this romantic classic for a memorable Parisian style tête-à-tête in Maplewood's charming village. Chef Humberto Campo Jr has enchanted customers for over 15 years with a dynamic menu that changes according to the season with ingredients that are sourced locally from organic and sustainable farms. By focusing on just a few menu options, Chef Campo's execution is flawless. The warm crêpe of Lump Crabmeat with wild mushrooms, fresh herb and white truffle oil is one of our favorites. This one is too special to miss!
Scalini Fedeli, Chatham
Housed in a building that dates from 1740, Scalini Fedili has been a staple of local fine dining for 24 years. With soft lighting, antique floors, and vaulted ceilings, the restaurant practically oozes romance. But if there's love in the air, there'll be joy in your stomach.  Self-described as modern Italian with a French flare, the menu is created with both casual diners and sophisticated palates in mind and is complemented by one of the best wine lists in the area. The menu is prix fixe and reservations are recommended, so book your Valentine's Day dinner today!
Turtle and the Wolf, Montclair
Don't let the simple décor of this hidden gem in Upper Montclair fool you! Chef and owner Lauren Hirschberg specializes in modern and fresh American cuisine with an emphasis on seasonal ingredients. Surrounded by a warm inviting atmosphere, Chef Hirshberg takes an imaginative twist on American classics. Start your meal with beef brisket tartare and try some of our faves such as the duck confit pot pie or hand cut parpadelle + pork sugo. For veggie lovers, winter squash angolotii and local burrata with fried brussels sprouts are a must. Put this one on your radar!
The Bernards Inn, Bernardsville
Steeped in history with high ceilings, lush fabrics, stone fireplaces and gleaming woodwork, the Bernards Inn is often touted as one of the most romantic dining experiences in New Jersey.  From start to finish there's a stunning creation on every plate such as salt roasted beets with pickled cabbage, toasted rye crumble, buttermilk horseradish, apple whisky cake with creme anglaise and cinnamon and ginger cookie crumble. Excellent service, savory dishes and an award winning wine list are the perfect ingredients for a Valentines Day dinner. Turn your night into an overnight escape with one of the Inn's many romantic packages.
Highlawn Pavillion, West Orange
Situated in Eagle Rock Reservation, a beautiful patio with panoramic Manhattan skyline views is the perfect backdrop for an all-around romantic experience. Featuring live music, eclectic New American cuisine and an upscale ambiance, this gem is a must for a romantic evening with your loved one.  Beautifully prepared contemporary fare with European flair paired with a well-curated wine list will keep you coming back for that special occasion every year. The Valentines Day menu includes two of our favorites: the Nova Scotia Lobster Salad with blood orange, fennel, Tahitian vanilla aioli and the tamarind-glazed American Red Snapper with shanghai shoots, marinated shiitake mushrooms, coconut sticky rice, lemongrass green tea emulsion. Whatever you choose, you won't be disappointed!
Common Lot Kitchen Pass, Millburn
While we love the cozy fireplace and the plethora of candles, a visit to Common Lot Kitchen is really all about the food. This industrial chic treasure in Millburn is an exquisite culinary experience. Book the kitchen pass this Valentines Day where you will sit at the counter with a view into the chef's kitchen—dinner theater at its best. The specialties ebb and flow throughout the year depending on the season, reflecting the availability of locally foraged produce and fresh ingredients.
Le Rendez Vous Bistro, Kenilworth
If you desire authentic French fare this Valentines Day and can't make it France, then Le Rendez Vous Bistro in Kenilworth may be the destination for you! For over 20 years, Chef Philippe Lièvre has emphasized authentic Provencal cuisine, such as bouillabaisse or slow roasted rack of lamb, using ingredients that are sourced from his own garden or local farms. And plan to stay for dessert – the chocolate flourless ganache cake may take 25 minutes to prepare but it is definitely worth the wait!
Also check out the following that are definitely worth the trip…