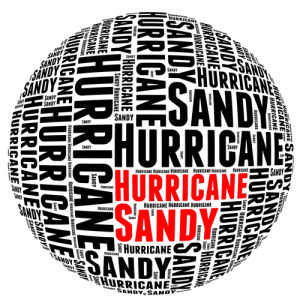 Hurricane Sandy had a devastating effect on many families on the East Coast but some relief is on the way.  Our midtown direct and local communities were amongst those hit very hard during the storm and the impact was felt by many of my friends and clients.
Major lenders and government organizations recognize the hardships that many in our communities are facing and are organizing efforts to give those whose homes were damaged by the storm mortgage breaks and other forms of financial aid.
Recently, both Freddie Mac and Fannie Mae informed the company that service their loans that they will be offering assistance to loan borrowers whose homes were damaged or destroyed. The companies are also providing help for individuals who lost income due to the storm. Homeowners with a loan that is backed by Freddie Mac will also have the option of delaying their mortgage payments for as long as one year, according to a Freddie Mac spokesperson. If a homeowner simply gets in touch with Freddie Mac to explain the damage done to their home by the storm, the company can offer a forbearance for as long as 90 days. For assistance that extends longer than three months, the borrower will need to document all losses with photos, insurance claims or bills from the contractor.
For those borrowers who might be unable to make mortgage payments, or if the property has lost value due to storm damage, Fannie Mae will reduce homeowner payments or suspend them for up to three months. This will give homeowners the extra time necessary to further evaluate their specific situations and find additional viable solutions.
These two major mortgage companies are behind about 70% of all home purchases in the U.S., and have also agreed to waive late fees, refrain from reporting late payments to credit bureaus and postpone foreclosures for up to a year. In addition to this assistance, the Department of Housing and Urban Development has authorized a 90-day moratorium on foreclosures for all home loans that are insured by the FHA, or Federal Housing Administration. A number of private home loan lenders, such as Citibank, JPMorgan Chase and Wells Fargo, are also offering Hurricane Sandy victims the option of postponing their payments for up to 90 days.
In addition, the Small Business Administration (SBA) has agreed to provide loans to both renters and homeowners affected by the superstorm. The recipients of this SBA assistance don't have to be small businesses, and the disaster relief loans of up to $200,000 from the Administration are allotted for the restoration and replacement of damaged real estate.  Homeowners and renters are also able to receive up to $40,000 for the replacement or repair of personal property.
It is estimated that Hurricane Sandy caused up to $50 billion in damage and $20 million in insured losses. Reports indicate that there are more than 893,000 mortgages distributed by Freddie Mac or Fannie Mae in the state of New Jersey alone, and that 10% of those mortgages may be delinquent. Around 212,000 homes have mortgages insured by the FHA, in the areas of the country that have been deemed Hurricane Sandy disaster zones—these homeowners are eligible to receive assistance if their homes were damaged.  Some of these cases are right here at home.
These numbers are overwhelming and our hearts go out to all who are still trying to recover. Should you need any assistance in taking advantage of the relief programs available, please call me or any one of my team members.  We are here to help in any way.