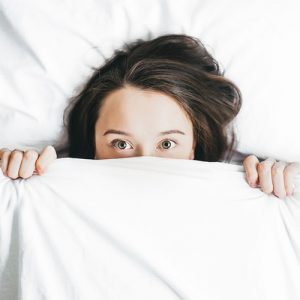 "Motherhood is a choice you make everyday, to put someone else's happiness and well-being ahead of your own, to teach the hard lessons, to do the right thing even when you're not sure what the right thing is…and to forgive yourself, over and over again, for doing everything wrong." ? Donna Ball, At Home on Ladybug Farm
Motherhood – it's both fulfilling and rewarding, but it is also fully capable of driving the most perfectly sane woman mad. Should it come as a surprise that Mother's Day falls in the same month as Mental Health Awareness Month? Imagine trying to reason with a child who is in full out tantrum mode because you wouldn't let him chew on a 9-volt battery! Or, how about the time your two-year old refused to go to bed because you wouldn't let her sleep with a potato? When a mother reaches the point where she understands why animals eat their young, she needs a break! Mother's Day is the perfect time to pamper the mother in your life. With that in mind here are some ideas to show your appreciation.
Goat Yoga
With so many different yoga styles appearing each year, it's not wonder that bringing animals into the practice has become a trend. Yoga + Goat = lower stress and increased feelings of happiness. Make plans to experience this unforgettable activity by heading to Mad Lavender Farm in Milford.
Salt Room
Salt therapy is not a reference to strolling the beaches at Cabo. Rather, it involves relaxing in a room that is encircled by salt. A newer spa treatment in the US but one that has been practiced in Europe for centuries, salt therapy is believed to have many therapeutic properties such as reducing stress, increasing energy and improving sleep patterns. So, throw on your flip-flops and stroll over to Berkley's Heights Respira or Cranford's Salt Cave.
Float Therapy
Remember when you were young and you would float on your back for what seemed like hours without a care in the world? Exhausted mothers will be sure to feel less stress and anxiety by floating at Roseland's Eclipse.
Forest Bathing
Forest bathing doesn't have anything to do with soap and water, but it can provide relaxation like your favorite bubble bath does. It's about taking time to unwind and connect with nature to improve your health. What better way than an early morning hike at the South Mountain Reservation followed by of cup of mocha bubble tea at Kung Fu Tea or a pink flamingo bowl at Playa Bowls in Millburn.
Cyrotherapy
Yes, freezing yourself for 2-3 minutes has purported benefits that range from stress relief to better sleep, improved skin tone and increased metabolism. If standing in a deep freezing tank for two minutes is frightening, than perhaps a cyrofacial is more to your liking. Check out Revify in Summit or Chill Therapy in Westfield.
Painting
Leonardo da Vinci said, "Painting embraces all the ten functions of the eye; that is to say, darkness, light, body and color, shape and location, distance and closeness, motion and rest." Activities like painting can lower your stress levels and leave you feeling mentally clear and calm. What better way to relax on Mother's Day than with a glass of wine in one hand and a paintbrush in the other at Millburn's Artevino.
Karoake
What better way to forget about the carpool, laundry and dog that just vomited on your new family room rug than losing yourself in song? Singing releases the hormones endorphins and oxytocin. Together, these feel-good chemicals have been found to be associated with feelings of pleasure and alleviate anxiety and stress. Sing away the stress by making a reservation for dinner and Karoake in your family's own private room on Mother's Day at Westfield's Roosterspin.
Chocolate
If you're a chocolate-lover, we've got good news for you! New research trials have found added benefits to eating more of this sweet treat. Eating dark chocolate every day can reduce stress. Studies have also found that eating chocolate has been linked to an increased libido and brain power. Nothings easier than picking up a perfect box or chocolates at Sweet Nothings in Summit or better yet, plan a ladies night for her and her friends at Millburn/Livingston's Chocolate Works. And don't forget the wine.
Happy Mother's Day!