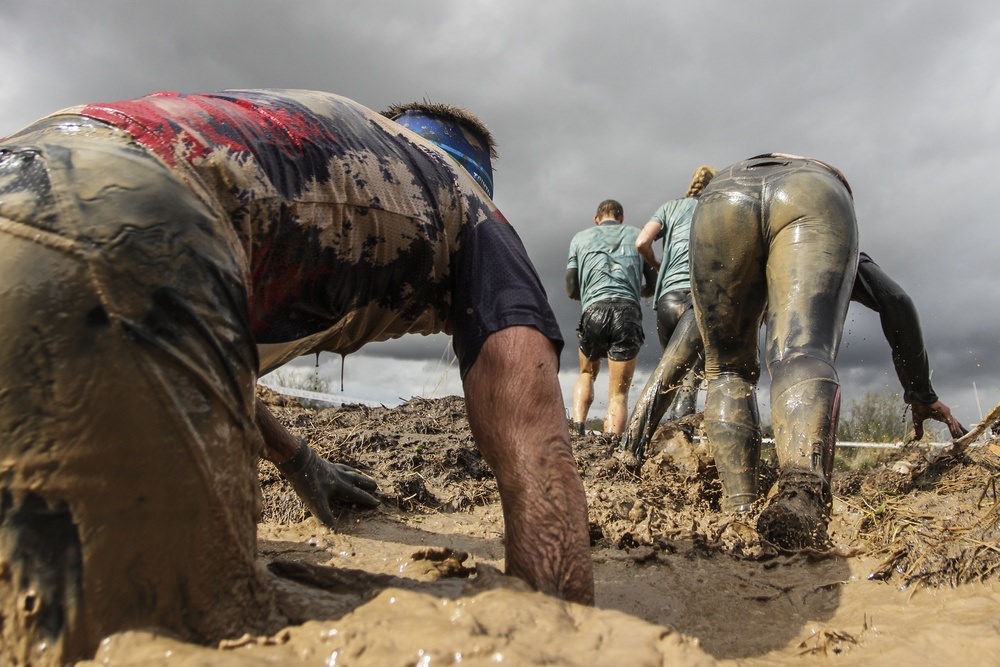 On Saturday, June 21, at 9:00 a.m., the National Multiple Sclerosis Society will host MuckFest MS in Essex County South Mountain Reservation, which is located at Intersection of Northfield Avenue and Cherry Lane, in West Orange.
MuckFest MS rallies you and your friends for a mucky romp through mud and obstacles in support of a world free of multiple sclerosis. The run is pure athletic hilarity on a 5K course full of mud, and featuring 15+ outrageous obstacles that will spin, swing and fling you up, down and sideways. The only cramp our muckers get is from laughing too hard.
Afterward, there's beer (or soda), a tasty pick-me-up treat and music in the MuckFestival area. The event operate on "the more, the muckier" principle, so invite your friends and family to join you in the hilarious spills and thrills. To get the most out of your MuckFest MS experience, you should start a team or join a team. When you slosh through the mud or take on one of the outrageous obstacles, you'll want someone to laugh with and to give you a hand up. Later, you and your team can decide who had the most epic spill of the day. There's even a specially-designed mucky playlot for the kids called Lil' Muckers.
Proceeds will help provide programs and services to people living with multiple sclerosis in the Northeast area and drive cutting-edge research aimed at stopping MS. For information and registration, call 800-3-GoMuck or visit www.muckfestMS.com.