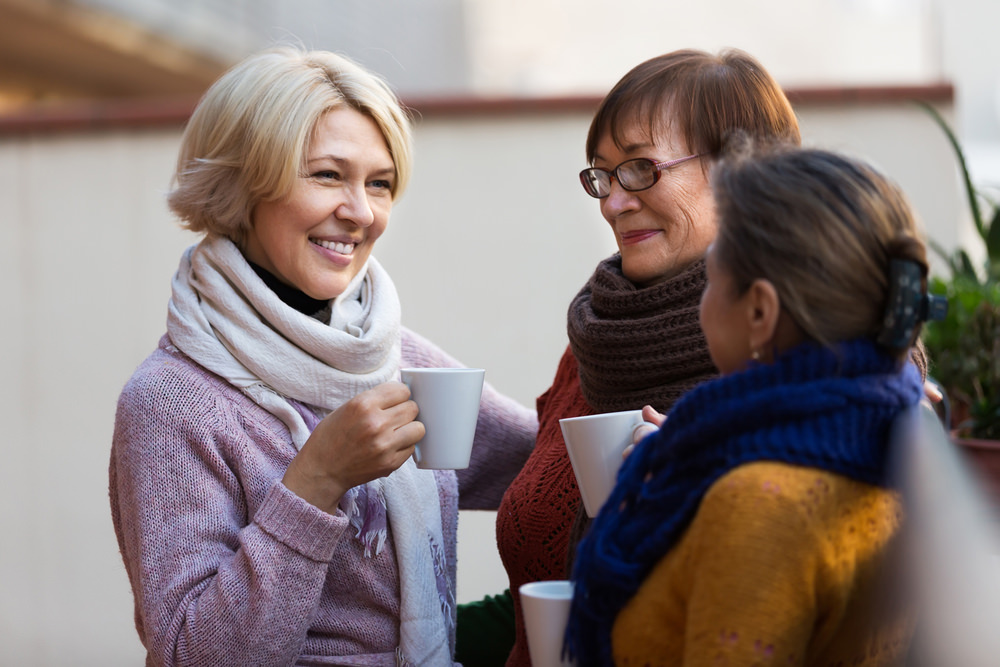 Did you recently relocate to a Midtown Direct Train Line Community? Are you considering purchasing a home in one of our wonderful towns in the coming year? Then you should know what kinds of resources are available to you as a new resident.
Whether you're looking to make new friends, discover local treasures or find out about services available in the community, these are some great local clubs that newcomers can join. Welcome, neighbor!
Chatham Newcomers and Social Club
No matter if you're new to town or if your family has been here for generations, the Chatham Newcomers and Social Club is a great place to connect with the community. They offer a variety of events throughout the year, including wine tastings, backyard barbecues, a book club, indoor climbing adventures and more. Membership dues are $50/year for new members ($25 for families joining in the summer), and they welcome newcomers throughout the year.
Newcomers & Neighbors of Short Hills & Millburn
Another club open to both new and established residents is Newcomers & Neighbors of Short Hills & Millburn. One of the primary goals of this social club is to welcome newcomers and to give them opportunities to find new friendships in town. The club offers organized activities such as new member coffees, playgroups, foreign language conversation groups, an expats group, and monthly programs with guest speakers, parades and fairs. Membership dues are $35 for the year ($20 if you join after January 1, 2017).
Newcomers Club of Berkeley Heights, New Providence, & Summit
Hoping to find local residents with similar interests? Then the Newcomers Club of Berkeley Heights, New Providence & Summit is for you! With a motto of "We make it Simple to Socialize," you'll have no problems making new friends in these communities. Their monthly activities include men's poker and basketball, a ladies' night out and children's programs, among others. Their website lists recommendations from members for local services, so be sure to check it out.
Newcomers Club Maplewood/South Orange
The friendly residents of Maplewood and South Orange operate a Public Group on Facebook for new residents. The Newcomers Club of Maplewood/South Orange is a virtual meeting place for new people and long time residents alike. The page makes it easy for residents to arrange nights out or play dates with kids and parents in the area. You'll also find information about local businesses and events sure to be of interest.
Newcomers & Neighbors Club of Livingston NJ
Another Public Group on Facebook, the Newcomers & Neighbors Club of Livingston NJ offers a public forum for newcomers and current residents. Not only do they provide social opportunities, the club strives to help residents within the community. Whether it's registering for summer camp, providing information about the community pool, or sharing recommendations for local restaurants, this Livingston organization is here to help.
Westfield Newcomers Club
The Westfield Newcomers Club has been welcoming new residents since its founding in 1944. It's a great place to get to know your neighbors and start to feel at home in your new town. They organize fun social events, provide opportunities to make new friends, and help newcomers get to know Westfield. Join for free for the first two weeks to try it out. After that, annual dues are $40 a year. It's a small price to pay for such a tremendous resource.
More Information
If you'd like more information about buying a home in one of the Midtown Direct Train Line communities, please click here to contact The Sue Adler Team. We strive to provide everyone we work with a personal and exceptional experience so you feel like our only client. Welcome home!