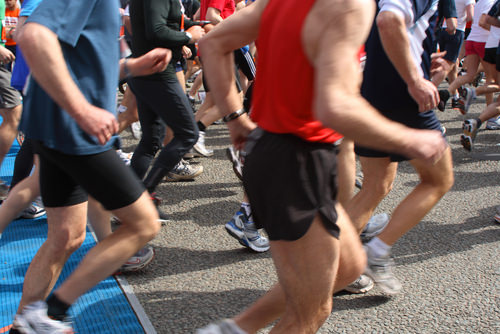 http://www.fafsfoundation.org/
Walk or run in a beautiful park setting to support children in foster care. Bring the whole family for music, face-painting, snacks, and fun! All registered walkers will receive a T-shirt. You can either walk individually or create a walk/fundraising team and walk together with your family and friends, as well as raise funds.
The race will be held on the Morris Township Central Park cross country course. The course is a mix of grass and gravel trail winding through a park setting. A 2.5 untimed walk follows the race.
Runners
Want a faster pace? The 5K (3.1 miles) USATF-NJ sanctioned, 500 point XCounty Grand Prix, run on a gravel trail through the park will give you a challenge! Registered runners are professionally timed; results will be available at the end of the event. All runners, including children, must register.
After you've registered, the foundation invites you to raise funds to support abused and neglected children by going back to their site and fundraise as a runner.
Race Day Registration and Schedule of Events
Runners and walkers that do not pre-register can sign up on race day beginning at 8 a.m. Registration for runners will be $30 the day of event. If a USATF-NJ member, the registration will be $27. The race day schedule is as follows:
8 a.m. the "Day of Race" registration opens
9:30 a.m. is the start of the 5K race
10 a.m. is the start of the 2.5K walk
Awards and Amenities
Awards will be given in the following age categories to registered runners: Under 15; 15-19; 20-29; 30-39; 40-49; 50-59; 60-69; 70-79; and 80 & over. T-shirts will be given to all registered runners while supplies last. There will be music, prizes, food, and fun for all!
Safety and Start Times
Walking and running will begin at separate times. For the safety of all, they ask that you don't bring strollers, headphones, or pets. Participants are reminded that all minors must be accompanied by an adult during the event.
Foster and Adoptive Family Services Foundation
The Foundation, a 501c-3 federally tax-exempt non-profit, is a supporting organization that raises funds for Foster and Adoptive Family Services (FAFS). FAFS' mission is to provide support, training and advocacy to meet the special needs of foster, adoptive and kinship families, who provide safe, stable and nurturing homes for children in foster care. Many programs, which make a positive difference to abused and neglected children, are provided by FAFS with financing from fundraisers like this.
Specific FAFS Programs
Camp Scholarships
Scholarship/Opportunity Grants
Fostering Wishes for Children
A Holiday Celebration for Every Child
Backpack Program
County/Local Support Groups
Learn More About How You Can Help
Visit their website at: www.fafsfoundation.org or call the foundation at 609.977-4880.
Event Logistics
When:
Sunday, June 9, 2013
9:30 a.m.
Where:
Central Park
91 Central Avenue
Morris Plains, NJ
Fees (if paid in advance):
Runner (Non-USATF-NJ member) $25
Runner (USATF-NJ Member) $22.
Register to walk:
Register to run: