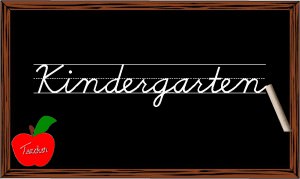 What local New Jersey school districts offer full day kindergarten?  This is a question that comes up time and time again as we get to know our relocation buyers with young children.  We thought it would be helpful to post a compiled list of the full day, half day and before and after care programs offered by our public school systems.*There is the unfortunate reality that some of these full day programs may be at risk due to budget cuts so we would recommend checking with the specific school districts.*
Full Day Programs
Livingston
Millburn/Short Hills
Maplewood / S. Orange
Morris School system
-open to all in the district but decided by a lottery system
Half Day Programs
Westfield 
Before and after care information
Summit 
Before and aftercare information
New Providence (St. Andrews offers full day)
Scotch Plains/Fanwood
Berkeley Heights
Madison-
Before and after care information
Chatham Boro and Township-
Before and after care information
Harding Twp (Green Village/New Vernon)
Looking for more information? We also have created detailed town tour videos so you can get a feel for each community.
Click on the town name to view:
Millburn/Short Hills
Maplewood/South Orange
Summit
Chatham
Livingston
If you are ready to come out and see our amazing towns  please let us know and one of our team members will be happy to schedule your "real" town tour.