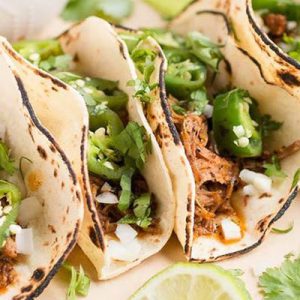 When you think of tacos, does a box of hard shells with a packet of seasoning thrown in come to mind? Does it bring back memories of Taco Tuesday from when you were growing up? If you answered yes to either of these questions, then maybe it's time to try some gourmet tacos.
On September 8th at the Sussex Fair Ground, you will not want to miss the fourth annual Taco Festival celebrating tacos and taco-lovers alike featuring more than 50 tacos, beer and margarita vendors from Northern New Jersey.  In addition to the myriad of food vendors, there will be musical performances, Lucha wrestling and of course, a taco contest.
Dozens of taco vendors will battle it out (in many categories) for the honor of becoming the best taco in New Jersey. The judging panel has been carefully selected and includes a team of chef personalities, media, food writers, editors, and taco enthusiasts. Judges will make their rounds over the course of the day to gather and compare notes before announcing the big winners!!
The event is family friendly. Tickets start at $10 for general admission ($15 at the door), and VIP tickets will be available for $75; children ten and under are free. For more information and to buy tickets, visit the NJ Taco Festival's website.