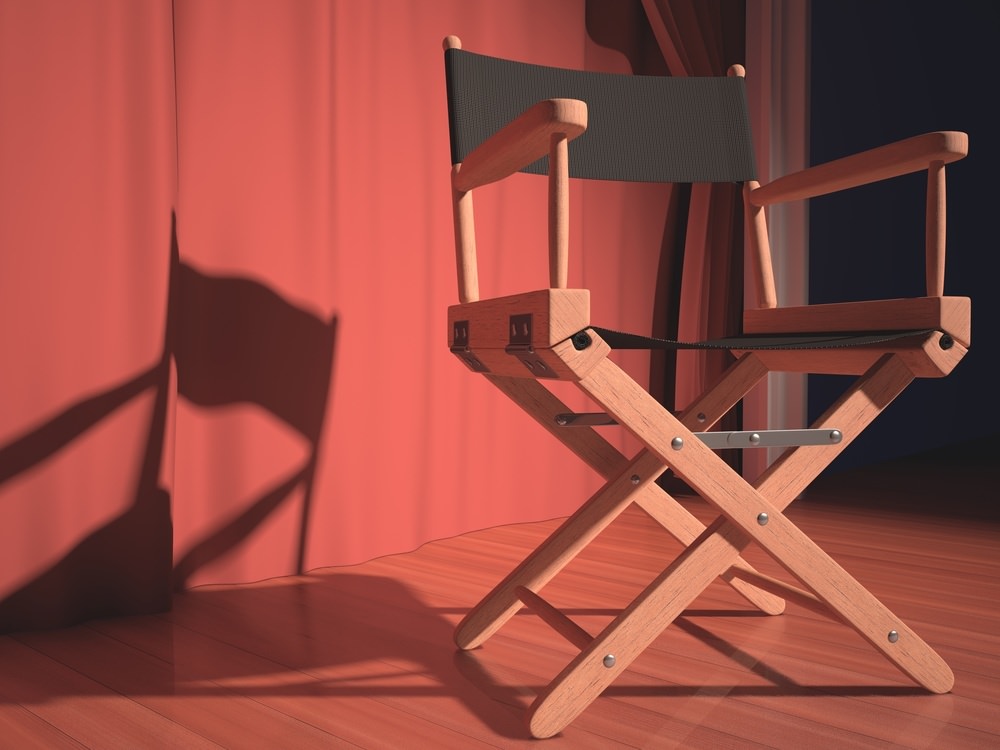 The Paper Mill Playhouse in Millburn lost its former Executive Producer Angelo Del Rossi on Saturday, Aug. 30, 2014. Angelo Del Rossi helmed Paper Mill Playhouse in Millburn, New Jersey, for 40 years. Angelo's husband Per Rasmussen will host a memorial tribute at Paper Mill Playhouse where the entire theater community can celebrate the life of Angelo Del Rossi on Monday, Oct. 20, 2014 at 1 p.m.
The event is free to the public and no tickets or reservations are required to attend. A funeral service was held on Monday, Sept. 1 in Upper Montclair. In lieu of flowers, the family is requesting memorial contributions to the Angelo Del Rossi Fund, Paper Mill Playhouse, 22 Brookside Drive, Millburn, NJ, 07041.
"During his 40-year tenure, Angelo certainly earned his role as the 'face of Paper Mill'," commented Mark S. Hoebee the theater's Producing Artistic Director. "You couldn't mention one without immediately thinking of the other. He led the organization through some of the theater's most prosperous years in the 1980s when Paper Mill was establishing itself as a world-class venue and incubator for new works. He was a kind and empathetic leader who was a friend to everyone. He was an incredible mentor to me personally, generously teaching me the lessons he had learned through his many years at the helm while also encouraging me to forge a new path for the playhouse. He was a larger-than-life figure in the story of Paper Mill Playhouse and in the community it serves. He will be dearly missed."
A native of New Jersey, Del Rossi attended Rutgers University and graduated from The Neighborhood Playhouse School in New York before joining Paper Mill Playhouse team in 1963. Under his administration, the theater became one of the most acclaimed and successful non-profit regional theaters in America, creating original and American premiere productions.
Angelo Del Rossi was a familiar and respected leader in the theater community. He was the driving force behind the rebuilding of the playhouse after its destruction by fire in 1980. After the rebuilding of the theater, Del Rossi continued to capture the attention of leading theater luminaries such as George Abbott, Stephen Sondheim, Maury Yeston, Stephen Schwartz and Jerry Herman, who willingly turned to Paper Mill Playhouse to introduce new work or bring new life to their previous successes.
Del Rossi led the organization through some of the theater's most prosperous years when Paper Mill Playhouse was establishing itself as a world-class venue and incubator for new plays and musicals.
Some of the most admired works during Del Rossi's time at Paper Mill Playhouse included Follies, Children of Eden, Crazy for You, Showboat, You Can't Take It With You, and more.
Del Rossi was a founding member of the National Alliance for Musical Theater and served on the panels of the Opera-Musical Theater program of the National Endowment for the Arts and on its policy and planning committee.
A recipient of numerous awards, he was honored by a special resolution from the floor of the New Jersey Senate. As a performer, Del Rossi appeared in film, television and on Broadway in Cherie in 1962.