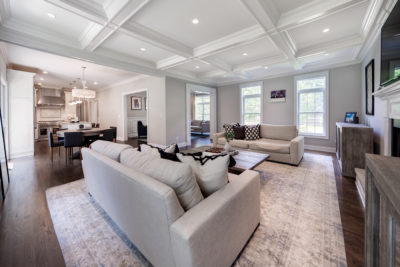 Although small in size, New Jersey packs a wallop. With a rustic mix of shore towns, quaint historic communities, suburban havens, rural farmlands, and downtown urban areas, the Garden State is a microcosm of America. And let's not forget the proximity to New York City and Philadelphia and all that these two great cultural centers have to offer. Depending on your wants and needs, there's going to be a town for you.
But each has its plusses and minuses, it may feel daunting to find the town that's best for you. However, Niche.com has made it a little easier. According to data cruncher Niche.com, if you want to live among the best places in New Jersey, then you should consider moving to these top 20 towns if you don't reside there already. Six of the top 20 spots were reserved for Midtown Direct communities, with Princeton, Princeton Junction and Upper Montclair nabbing the three top spots. Although many New Jersey towns are worthy to call home, if you are planning to make a move, take a look at the top 20 towns to live in New Jersey
1. Princeton
2. Princeton Junction
3. Upper Montclair
4. Ridgewood
5. Mountain Lakes
6. Princeton Meadows
7. Springdale
8. Monmouth Junction
9. Westfield
10. New Providence
11. Short Hills
12. Haddonfield
13. Glen Rock
14. Allendale
15. Summit
16. Livingston
17. Metuchen
18. Ho-Ho-Kus
19. Bernards Township
20. Berkeley Heights
As always, please don't hesitate to contact the Sue Adler Team to learn about the latest news and trends impacting our local markets.
Always yours to count on!