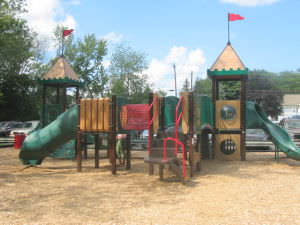 Looking for a playground in New Jersey?
Sheila Sayah has created www.NJPlaygrounds.com – all from exploring New Jersey's playgrounds as a great way to keep her 3 toddlers busy. She recently joined Amy Lamperti of www.theplaygroundguide.com and together they have provided parents a HUGE playground guide.
Here are links to playgrounds in our New Jersey towns:
Chatham which is known for Castle Playground and Memorial Park.
Livingston Community Center, Littell People's Park by Livingston High School
Maplewood has Memorial Park, which is in a centralized location to Maplewood Village and Maplewood Train Station.
Millburn – There's Gero Park, right by the Millburn pool, and Taylor Park, located in town.
Madison – Visit Dodge Field, walking distance to Madison Train station.
South Orange – Farrell Field
Summit – Wilson Park, Mabie Playground, and my favorite – Memorial Field.
New Providence – Morris-Union Joint Venture Playground
Westfield – Tamaques Park, Memorial Park, and Mindowaskin Park
Berkeley Heights – Snyder Ave Park, Columbia Park
Click here for an Indoor Playgrounds!
Go ahead… "like" NJ Playgrounds on facebook and stay up to date on New Jersey Playground News!