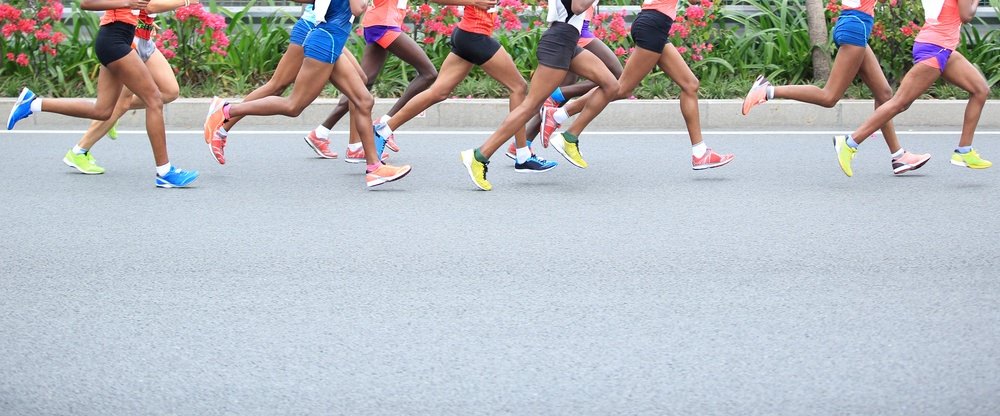 Run, walk, hop, skip, but don't miss it! The Chatham Club's second annual Fit-to-Food 5K Run benefiting the Community FoodBank of New Jersey will be held on Sunday, September 27th.
The Fit-to-Food 5K run is open to Club members and non-members alike. Runners, walkers, individuals and teams, their families and friends are all welcome to participate in and support this fundraising event. Come and join the others for morning of fun, including face and pumpkin painting, a photo booth, music, local vendors, and more. Opening ceremonies will begin at 9:45 a.m. The race begins at 10 a.m.
You can also participate in an exciting raffle for a 1952 Reissue Fender Telecaster Guitar autographed by Bruce Springsteen. One lucky winner will be selected by a drawing held during the Fit-to-Food 5K awards ceremony. No more than 500 raffle tickets will be sold, so purchase your raffle ticket today. Tickets are $100 each, and no substitutions or cash will be given in lieu of prize. Sale of raffle tickets is limited to New Jersey residents only.  Employees of CFBNJ and their families are ineligible.
The owners and staff of The Chatham Club are committed to helping others not only by encouraging health and fitness but also by supporting our local communities as a whole. All proceeds of the Fit-toFood 5K Run benefit the Community FoodBank of New Jersey's ongoing mission to fight hunger and poverty in New Jersey.
The Community FoodBank of New Jersey has been fighting hunger and poverty for more than 30 years through feeding programs, nutrition education, employment training, and food distribution to partner charities.
For our neighbors, especially families and for the volunteers and donors who support them, the Community FoodBank of New Jersey (CFBNJ) is the powerful change agent that fills the emptiness caused by hunger with the basic human essentials that people need to survive. The Community FoodBank distributes 43 million pounds of food a year to more than 1,000 non-profit programs, as well as more than 400 programs served by its Partner Distribution Organizations (PDOs). Through their combined efforts, they feed 900,000 hungry people in 18 New Jersey counties.
The Community FoodBank of New Jersey is a member of Feeding America, the nation's largest network of food banks, as well as a member of the New Jersey Federation of Food Banks, which includes their three Partner Distribution Organizations (PDOs): FoodBank of Monmouth & Ocean Counties, Mercer Street Friends Food Bank and NORWESCAP Food Bank.
The Community FoodBank of New Jersey is a 501(c)(3) nonprofit dedicated to battling hunger and poverty in NJ and gifts to the FooBank are fully tax-deducitble to the extent of the law. However, the IRS considers the "chance to win" a prize to be something of value received in exchange for the donation and, as such, it is not tax-deductible in accordance with the law.
The Chatham Squash Club, a group of local squash enthusiasts, held a groundbreaking ceremony for a new clubhouse at 484 Southern Boulevard in November 1976. Ever since then, by contributing to religious, youth, education, and other service organizations, The Chatham Club has been a positive force in the community for more than 35 years. The owners, managers and staff are dedicated to continuing the Club's tradition of caring about the community and helping members take care of themselves.