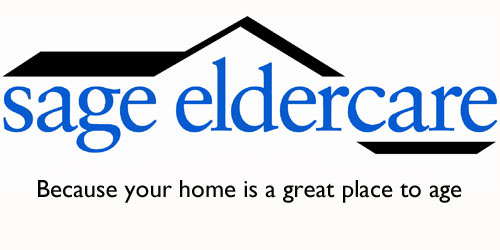 SAGE Eldercare began in 1954, and has been making our community an amazing place to age ever since! The professionals at SAGE Eldercare provide a wide array of support and services focused on helping you and your loved ones lead the most independent and active lives that they can as they age. SAGE is committed to being the leading provider of programs and services to meet the changing needs of older adults, their families, and their caregivers.
Here are 5 things that you should know about SAGE Eldercare and what they do:
As an organization, SAGE Eldercare adheres to their goal to help identify and guide families to the services and supports that will best meet their needs SAGE provides many services, but will help find others when that is more appropriate.
SAGE Eldercare also works to make the community a better place to age by providing support, education and outreach services, support groups, wellness programs, and much more.
SAGE Eldercare strives to meet the needs of all members of the community. We know many people cannot afford to take care of their health and wellness and SAGE will explore every avenue to help community members fund their needs.
SAGE Eldercare is one of a few providers in the nation – and the only one in New Jersey – to provide a full range of eldercare services under one roof.
As a nonprofit, SAGE Eldercare depends on philanthropic support from generous donations to achieve their goal of supporting our aging population
There are so many amazing non-profit organizations serving the members of our communities along the Mid-Town Direct Train Lines. It is an honor for The Sue Adler Team to feature so many of these organizations through our 100th Home Sale Charity Program. We're humbled by the work that they do and we are proud to feature each one by providing more in-depth information about them and how they serve. The 2017 Sue Adler Team 100th Home Sale Charity Program is up and running and first round voting is well under way! We invite you to learn more about how our Team will give away $20,000 across 6 local charities upon the close of our 100th home sale of the year, and how YOU can decide which charity moves on to the final round of voting. Visit www.sueadler.com/100home to vote daily for your charity of choice, and the top 6 vote-getters will move on to the final round. To learn more about Sage Eldercare and the amazing work that they do, please visit www.sageeldercare.org/.