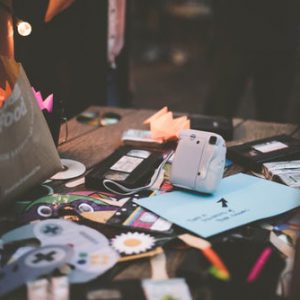 Do you have closets so full that they can't be closed? Is the path from the family room to the kitchen so blocked that it's become an obstacle course? Has your garage become a second attic? If you answered yes to any of these questions, than you may have a clutter problem.
There are many reasons why we accumulate so much stuff, such as impulsive purchases or associating items with memories or emotions. One common reason is the fear of throwing something out because you may need it in the future. Whatever the reasons, the negative effects of clutter are well documented. For women in particular, it can drive increased levels of cortisol, a stress hormone. So even if you don't consciously realize it, clutter is wreaking all sorts of havoc on your psychological and physiological well-being.
Decluttering has many positive benefits. It can reduce stress, improve productivity and also improve self-esteem. Decluttering can also help you sell you home.
One of the biggest reasons that people give for moving is the lack of space in their current house. Buyers who are upsizing often include young families who need more space to grow into. This type of buyer needs to see large, spacious rooms that they can imagine themselves living in. As a seller, you want a buyer to fall in love with your home, not your stuff. Not only is decluttering the easiest way to achieve this, but it is also something that you can control!
If you've tried to declutter before and felt overwhelmed, by remembering "SORT", the process will become easier and you may just make a couple bucks along the way.
Sell – It is definitely worth trying to sell your unused belongings either through an estate or garage sale or though online sites such as Craigslist, Poshmark, ebay or Facebook community pages.
Offer – For items that don't have much or any dollar value, consider offering those goods to people in need. While you don't make money right away, you can include those donations on your income taxes.  Freecycle is an area-based mailing list that you can join to give away your stuff.
Retain – When deciding what to keep or what to get rid of, ask yourself the following questions: Is this something I would buy right now if I saw it in a store? Am I holding onto this for sentimental reasons? Have I used this item in the past year? Do I plan to use it in the next year? Will I use this in my new home? If you answer "no", then get rid of it.
Toss – If you have exhausted all options than it's time to toss your items at the curb.
Need help? We understand! If you are looking for a professional to help you through the process, call the Sue Adler Team at 973-936-9129 [email protected]