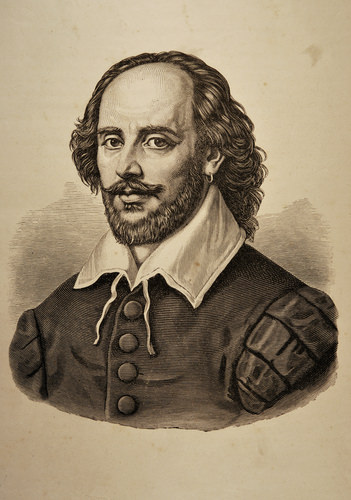 Sponsored in part by Ohio University and Friends of Monomoy Theatre, the 56th season of "Shakespeare in Hollywood" is almost here, and this year's production promises to be as fantastic as ever!
About the Play
Commissioned by the Royal Shakespeare Company, and winner of The Helen Hayes Award for Best New Play of the Year. It's 1934, and Shakespeare's most famous fairies, Oberon and Puck, have magically materialized on the Warner Bros. Hollywood set of Max Reinhardt's A Midsummer Night's Dream. Instantly smitten by the glitz and glamour of show biz, the two are ushered onto the silver screen to play (who else?) themselves. With a little help from a feisty flower, blonde bombshells, movie moguls, and arrogant "asses" are tossed into loopy love triangles, with raucous results. The mischievous magic of moviedom sparkles in this hilarious comic romp. Commissioned by the Royal Shakespeare Company, Shakespeare in Hollywood had its world premier in 2003 at Arena Stage and won the Helen Hayes award for Best New Play of the Year.
A Little About This Year's Sponsors and the Monomoy Theatre
Since 1958, the Ohio University Players at Monomoy Theatre have made an annual pilgrimage to the Monomoy Theatre in Chatham, Massachusetts, to put on a challenging play a week, from musicals to Shakespeare. The theatre, purchased by former Ohio University First Lady Elizabeth Baker, trains the University's graduate and undergraduate students in all aspects of theater. It also draws many alumni and friends to Cape Cod for a special summer weekend.
The Monomoy Theatre has been entertaining residents and visitors to Chatham and Cape Cod with first rate summer theatre for over five decades. Bringing together exceptionally talented students from professional theatre training programs with skilled faculty and professional guest artists from around the world, the Monomoy Theatre is unique in scope and purpose. Each summer, the theatre offers a season of musicals, comedy and drama both classic and contemporary, providing an invaluable training ground for young artists and a rich theatrical experience for audiences.
Since ticket prices cover only a fraction of the cost of producing these wonderful plays, Friends of Monomoy Theatre (FOMT) was established nearly 40 years ago to support and enrich this special program. Your tax deductible contibutions to FOMT provide funding for:
Stipends for more than half the resident company
Orchestras for both musicals
Scholarships for company members
Essential capital projects such as the Eleanor Baker Steindler rehearsal tent
and the Monomoy Theatre website!
You will also receive invitations to FOMT events like the annual Summer Patio Party in August and the annual "Kick-off Party" next June where the cast will perform excerpts from the season opener: The King and I.
When:
Tuesday, August 20 –
Saturday, August 24, 2013
Time:
8 – 9:30 p.m.
Where:
Monomoy Theatre
776 Main Street
Chatham, MA
For ticket prices or for more info:
www.chathaminfo.com