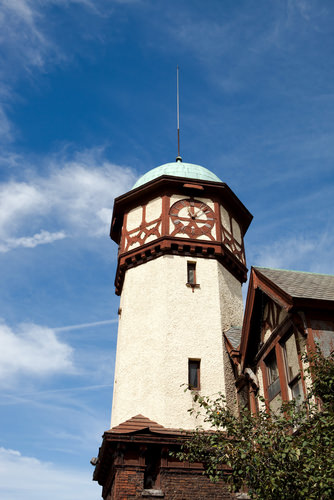 South Orange is a suburb in Essex County, New Jersey, that is big on charm and natural beauty.  With its close proximity to New York City, South Orange attracts an eclectic mix of residents who appreciate its easy access, abundant parkland, great restaurants and quaint downtown area.
South Orange has a population of about 16,000, with a large community of theatre and music professionals.  The town features homes in many styles including historic Victorian, Tudor and Colonial.  There are seven distinct historical neighborhoods, with the most notable being Montrose Park.
Transportation and Commuting
Two train stations serve South Orange, transporting residents to New York Penn Station, Newark and Hoboken via the Midtown Direct Line of NJ Transit.  The town is easily accessed by Routes 24 and 280, Interstate 78, the New Jersey Turnpike and the Garden State Parkway.  Newark Liberty Airport is a 20 minute drive away.  Bus routes 92 and 107 also service South Orange.
South Orange Schools
South Orange is part of Columbia School District, which also includes Maplewood.  The schools in the area include:
Elementary
Clinton
Jefferson
Seth Boyden
Tuscan
Jefferson/Marshall
South Mountain
Our Lady of Sorrows School (private)
South Orange Country Day School (private)
Bethel Preschool Kindergarten (private)
Middle School
South Orange
Maplewood Middle
Columbia High School is the sole public high school for South Orange and Millburn, and is known as one of the most academically progressive high schools in the state of New Jersey.
Seton Hall University is also located in South Orange, with a full-time student enrollment of about 6,500.
Activities and Entertainment in South Orange
There are many opportunities for recreation and entertainment in South Orange and the area boasts over 60 acres of parkland including nine baseball diamonds, 19 tennis courts, three soccer fields and a famous sledding hill.  Other opportunities for recreation and entertainment include:
Meadowland Park
Cameron Field
Floods Hill
Duck Pond
Grove Park
Waterlands Park
Farrel Field
Memorial Park
South Orange/Maplewood Baseball
South Orange – Maplewood Artist's Network
Dining and Shopping in South Orange
Sample cuisines from around the world in one of South Orange's many wonderful restaurants, including Indian, Chinese, Japanese, French, Italian, Ethiopian, Caribbean, and American.    Some notable restaurants include:
The South Orange shopping district has been undergoing an extensive makeover since the mid 1990s.  You'll now find brick sidewalks, beautiful landscaping, mini-parks and electrified gas lamps that's all in keeping with South Orange's Victorian heritage. Downtown South Orange is home to an eclectic range of shops and boutiques including:
Farmer's Market (seasonal)
Robyn Ross (women's clothing)
Kitchen a la Mode
Pro Pets
JC's Closet
Sparkhouse (toy store)
For more information on South Orange Luxury Homes and Estates CLICK HERE or contact a member of my team.  We are yours to count on.