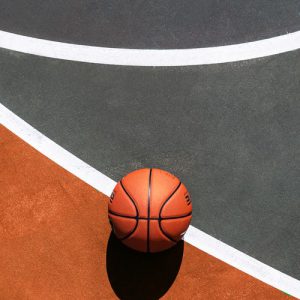 Playing on a team can have many positive benefits for a child, such as teaching hard work, fair play, how to overcome adversity and perseverance to name a few. These are lessons that apply not only to sports, but to all areas of their life. As a parent of a child who plays a sport or wants to play a sport, you hope that the experience is a positive one. You hope that the focus is on more than just winning. Unfortunately, in the ultra-competitive times that we live in, that is not always the case. Too often, the emphasis is on winning. Sometimes it's on winning at all costs. Feelings get hurt. Spirits gets crushed. Some players quite.
In 2013, when Jeff Mayerson oldest son was in kindergarten he noticed that youth sports was broken: the kids weren't having fun. Fed up and frustrated, he founded
Wolve's Basketball Academy
 (WBA) with the goal to provide a fun, instructional and competitive environment where every young person could enjoy playing basketball, and where every young person was given the personal attention to develop at their own pace.
A few years later, Coach Jeff established an Inclusion League, where 1 to 3 special needs players mix with non-special needs player. He quickly noticed that this formula benefited all players both physically and mentally. Children learn to encourage their teammates, show compassion and gain perspective by working with peers who have different limitations while at the same time challenging themselves physically. Last summer, more than 100 children participated in WBA's Inclusion League.
Wolve's Basketball Academy is currently raising money to start an endowment, to increase staff for clinics, for new programs and for their first ever summer camp. Funding will also go to help families who can't afford the cost of the program. Coach Jeff  also hopes to train and mentor others who would like to start a special needs basketball program like WBA's in other parts of New Jersey and the county.
Wolve's Basketball Academy is one of the 14 finalists in the 2019 Sue Adler Team's 100th Home Sale Program.  To place you vote click here.