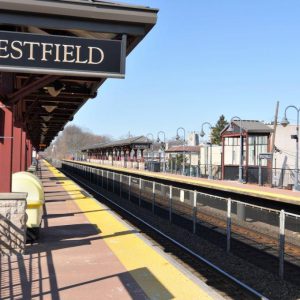 If you crave an urban vibe but prefer a suburban setting, Westfield may be the right fit for you and your family.
Founded in 1720, this town of 30,000 features a lively town center, a vibrant restaurant scene, shopping, entertainment and good commuting options. And if that wasn't enough to entice you, just this past Monday, Westfield upped its game by climbing three notches to the seventh best place to live in New Jersey according to Niche.com. The ranking, which is based on public data and user review, gave Westfield an A+ for its public schools and an A+ as a community "good for families". Westfield Public Schools have a longstanding reputation for academic excellence. With this comes ample opportunity to socialize as parents, as kids and as families.
Foodies will relish the burgeoning restaurant scene and the flurry of new restaurants that are slated to open this spring, including including Cinnaholic, Innovasion Taco, Buddha Sushi, Orgreen Poke and Portokali Modern Grill. With countless shops, boutiques and galleries lining downtown, working off the calories with an after-dinner stroll will not be a problem.
The township plays host to fairs, parades and other cultural events, such as the Annual Sweet Sounds Downtown Jazz Festival, throughout the year that appeal to residents and to visitors from around the area. During the fall, street fairs are jam packed with music, food trucks and shopping.
Westfield is home to nine parks along with the private Echo Lake Country Club. A majority of the township's residents, however, belong to the Westfield Memorial Pool for a nominal fee.  Whether your preference is to live in one of the newly constructed apartment buildings that border downtown, a recently renovated colonial or one of the magnificent and spacious historical houses that dot the neighborhoods, Westfield has a little bit of everything for everyone.
Another plus to living in Westfield is its close proximity to all major highways and to Newark International Airport. In about 45 minutes, commuters can arrive in New York City making Westfield's community an endearing mix of young professionals, families and empty nesters.
Check out Westfield homes for sale.