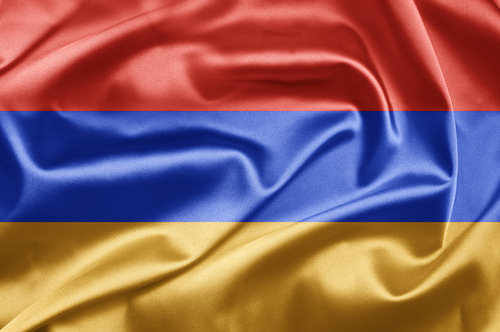 About St. Mary Armenian Church
http://www.stmarynj.net/parish-history
St. Mary Armenian Church invites you to attend their annual Food & Music Festival on Saturday, September 21, 1:30 – 10:30 p.m. and Sunday, September 22, 12:30 – 5:00 p.m. featuring the John Vartan Band from 5:00 – 10 p.m. on Saturday, the Hamazkayin Dance Ensemble on Sunday, and a 50/50 cash raffle with prizes up to $10,000 (only 250 tickets will be sold – donation $100/ticket). Come join the fun! There will be great music, games, films, etc… Delicious appetizers and entrees will also be served and include:
hummus
grape leaves
shish/luleh kebabs
gyro
chicken kebabs
and desserts including homemade paklava
About St. Mary Armenian Church
St. Mary Armenian Church is located in Livingston New Jersey, and is part of the Eastern Diocese of the Armenian Church of America, which itself is under the jurisdiction of the See of Holy Etchmiadzin and the Catholicos of all Armenians, His Holiness, Karekin II, the Supreme Patriarch.
The parish is comprised of approximately 200 families living in Northern New Jersey who travel from Essex, Morris, Sussex, Union and Somerset Counties on a regular and weekly basis to worship and participate in the various social, cultural and educational ministries available. The church is now the 13th largest parish of the Eastern Diocese and is flourishing with a variety of activities for all ages.
St. Mary began from humble origins, taking care of the spiritual needs of the Newark Armenian Community following the bleak years after WWI. The church's work and ministry is centered in and focused on the continued celebration of the Divine Liturgy on a weekly basis. The Divine Liturgy, as the source and goal of the Christian experience, is the High Point for both a person's life and the life of the Church as they gather around the Lord's Table as the Body of Christ offering Glory.
The Mission of the Armenian Apostolic Orthodox Church is to preach the Gospel of the Lord Jesus Christ and to proclaim its message of salvation. This mission is realized through worship, education, witness, service, and a common life in Jesus Christ as expressed in the distinctive faith-experience of the Armenian people. All members of the Armenian Church–both clergy and lay are called to participate fully in its mission.
Address:
200 W. Mt. Pleasant Avenue
Livingston, NJ
Phone: (973)533-9794
Free admission & parking
For more info, click here.