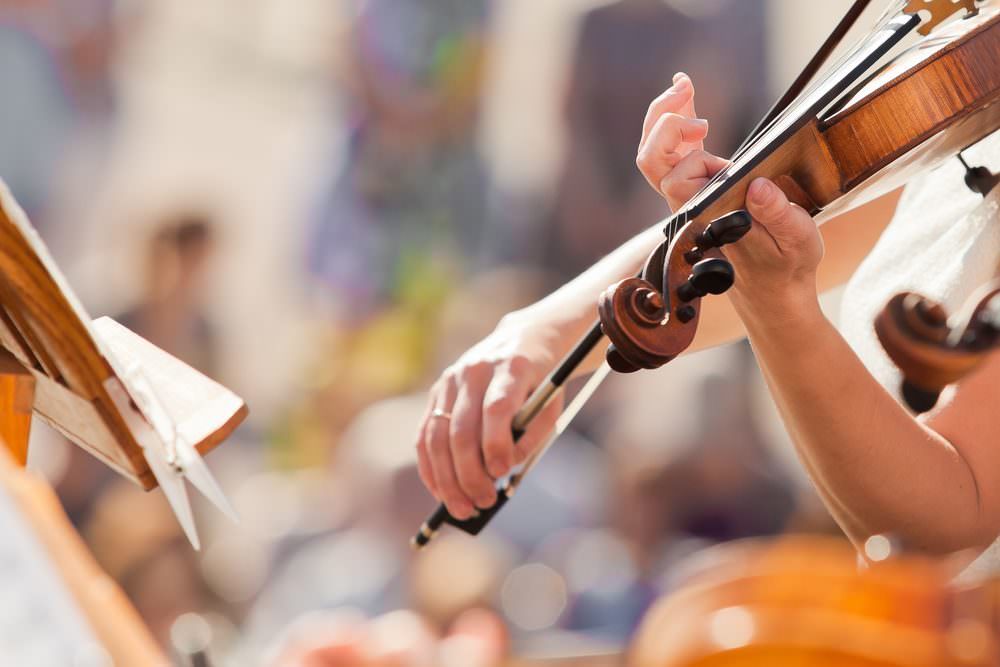 Summer programs at New Jersey Intergenerational Orchestra (NJIO) begin on June 4th with Chamber Music Workshops. This summer's Chamber Music Workshops, with improved professional development and instruction, are the perfect opportunity for music students of all ages and abilities to explore the artistry of chamber music while gaining confidence and skills as a musician.  Led by NJIO's Artistic Director Warren Cohen and Program Director Martin Steinberg, NJIO's principal cellist, this program offers professional chamber coaching in a non-competitive atmosphere.
The workshops are open to string, woodwind, brass and keyboard players. We encourage both individual musicians and established groups to participate in the workshop. Whether this is your first chamber music experience, you are an individual that wants to expand your chamber repertoire, or are anxious to explore an ambitious chamber piece with a group of friends, this workshop is for you!
The first 4 week session begins Thursday June 4th and the second session begins on July 9th.  Each session meets once a week from 7-9pm. Discounts for early registration are available for registration by May 21 for Session A, and before June 18 for Session B. Availability is limited, so please register online at http://njio.org/join/chamber/ or contact Mary Beth Sweet at [email protected] or (908) 603-7691 for more information.
New Jersey Intergenerational Orchestra (NJIO) bridges the generations through music, bringing artistic excellence to New Jersey communities. NJIO provides opportunities for musicians of all ages and abilities to study and perform classical music by rehearsing, learning and performing side-by-side with professional musicians and experienced players. Its members include families, friends and individuals from over 40 communities in northern and central New Jersey whose ages have ranged from 5-85.
NJIO is able to achieve high artistic goals while simultaneously welcoming people of all ages and skill levels, thus allowing its members to fully experience the joy of making music together. NJIO shares its love of classical music with audiences through free community concerts and brings the joy of music to audiences inside senior and health care facilities. NJIO has performed at the United Nations, the Kennedy Center and at Lincoln Center and with famous guest soloists. NJIO has been recognized by several organizations, including the prestigious Eisner Foundation when they were selected a national finalist for the Eisner Prize for Intergenerational Excellence. A unique organization, NJIO has been educating, entertaining, inspiring and sharing the joy of music with members and audiences for over 20 years.
Developed over a pot of coffee from an idea written on the back of a napkin, it has grown into one of New Jersey's shining stars. With 3 orchestras and over 100 volunteer musicians from various New Jersey communities, the NJIO has successfully bridged the generations through music. Our members have ranged in age from 5 to 93 years old.
NJIO was founded in 1994 by Lorraine Marks, a string specialist in the Cranford Public Schools, who was looking for a new way to provide performance opportunities for her students. At the same time, Ms. Marks was coping with the death of her mother and discovered that cello lessons helped her father deal with his grief. Ms. Marks placed advertisements in several community newspapers announcing an opportunity for musicians of all ages to come and play together. Over 60 people of all ages showed up for the first rehearsal.  NJIO's founder was succeeded by Karen Pinoci in 2003 and then in 2004 Todd van Beveren took over. In January 2008, Joe Gluck succeeded Mr. Van Beveren and June 2013, Warren Cohen became the current Artistic Director and Conductor. Each of these individuals, all of whom are accomplished musicians and educators, made a positive impact on the organization and helped NJIO grow into a larger and more artistically accomplished musical group while holding fast to the ideals of an intergenerational experience.