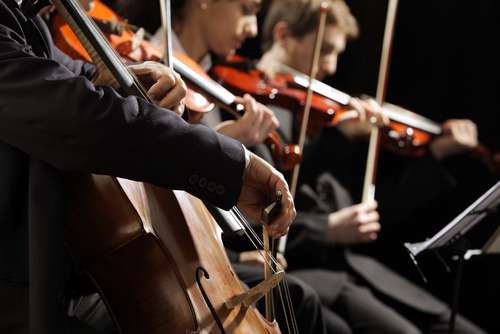 Take a musical journey through time at the Summer Music Concert with David Polansky on Tuesday, August 20th.  Sponsored in part by a grant from the Chatham Cultural Council, Mr. Polansky will show the audience how the last 100 years of U.S. history has shaped the popular songs we all know and love today.  The concert is set to take place from 7pm to 8pm at the Eldredge Public Library.
Music Through the Decades
The concert, entitled "Music Through the Decades" will bring to life music from the last century.  Mr. Polansky will use a keyboard, a trumpet and his own voice to perform the music of George M. Cohan, Irving Berlin, Fats Waller, George Gershwin, Hoagy Carmichael and many others from the Gay 90s, World War I, the Roaring 20s, the Great Depression, World War II, the Big Band and the Swing Eras.
About Musician David Polansky
David Polansky's music is frequently humorous, sometimes serious, and always clever and engaging.  He is loved by everyone from toddlers to senior citizens and his songs have been compared to those of Tom Lehrer and Stephen Sondheim.  He's won multiple awards including the coveted Artists' Foundation Fellowship, Music City Song Festival, Sheet Music Magazine Grand Prize, and many others.  His Animal Alaphabet Songs were spotlighted on Morning Edition on NPR (National Public Radio).  His music has been performed by many groups including the Springfield (MA) Symphony, The Zamir Chorale, The Tommy Dorsey Orchestra and more.  He has composed scores for CD-ROM games and background music for educational book and cassette packages.  Mr. Polansky's sensitive and often comical lyrics deal with diverse aspects of human nature to which people of all ages can easily relate.
Eldredge Public Library
The Eldredge Public Library was gifted to the residents of Chatham by Marcellus Eldredge.  Eldredge was a businessman and legislator in Portsmouth, NH, but always remained close to his hometown of Chatham.  In 1894 he purchased land on Main Street and construction began on the library that year.
The original library building was designed by architect Albion M. Marble in the Renaissance/Romanesque Revival Style.  It was constructed with a Quincy granite foundation, red West Barnstable brick walls with pink mortar, Longmeadow brownstone trim, a slate roof with terra cotta cresting, and eyebrow dormers.  The inside was decked out with quartered oak wainscoting, a carved oak fireplace mantle, Italian marble mosaic in the vestibule, and two stained glass windows with solid medallion facsimiles of the marks of L. Giunta and Aldus, both early Italian book crafters.  In 1991 a three-story addition replace a small addition built in 1968 and increased the library's space by 18,000 square feet.
The Eldredge Public Library is located at 564 Main Street in Chatham.  Library Hours are:
Mon, Wed, Fri, Sat from 10am to 5pm
Tues, Thurs from 1pm to 9pm
Genealogy Hours are Tues, Thurs, Sat from 1pm to 5pm
To learn more about the concert "Music Through the Decades" as well as general information about the library and its programs and services, please call 508-945-5170 or visit http://www.eldredgelibrary.org/.