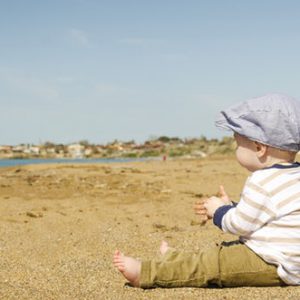 "Sigh… there goes another summer, Snoopy!"
–    Charlie Brown
The end of summer is a bummer. And although it doesn't officially end until the Fall Equinox in late September, for most of us, it's over the minute we wake up for work on that Tuesday morning following Labor Day.  But, don't put away your shorts and sandals just yet.  You still have a three-day weekend to do all of the things that you wish you did this summer.  If you did do it all, here are more ideas for the long weekend that don't require an overnight stay.
 Cape May
Cape May has something for everyone. Whether you're looking for fun at the beach great food, biking, fishing, historic tours, whale and dolphin watching, or fun at the boardwalk, you will want to visit Cape May. Park the car, walk, bike or rent a surrey to get around for the day.
What better way to spend the day than in the rolling hills of eastern Mercer County tasting wine. Working Dog has 17 acres of grapes under cultivation, and produces 4,000 cases of wine per year. On Saturday, listen to the Pennington Station Band while enjoying world class barbecue from the Jersey Devil food truck. Sunday Cat Moon Daddy plays from 1-5pm. The tasting room will be open as well. Free admission both days and of course, your dogs are welcome too!
Set among manicured lawns, colorful flowers, lush greenery and calming water elements, Grounds for Sculpture in Hamilton is the perfect way to spend the day. You can enjoy thought-provoking artworks by renowned and emerging artists around every twist and turn. Children (and adults) of all ages will get a kick out of the 42-acre sculpture garden. Grab lunch at Rat's Tavern on site and get lost in the lush gardens and trails filled with permanent and rotating pieces of art. The restaurant is designed to look like a Claude Monet painting and is truly a work of art. You'll find hidden surprises tucked in nearly every corner of the park, including elevated viewpoints and air-conditioned areas to relax.
If you haven't had time to get there this summer, Six Flags in Jackson is a must for the kids. The popular theme park offers a variety of thrill rides, such as Kingda Ka, the world's tallest roller coaster, as well as a number of games and attractions, including live musical performances. The park's Wild Safari is home to more than 1,000 exotic animals, while Hurricane Harbor features a million-gallon wave pool and nearly 20 speed slides.
Point Pleasant
Summertime in NJ hardly seems complete without a trip to the Jersey shore, and Point Pleasant is the perfect spot for families. Spend time at Jenkinson's Beach, Jenkinson's Boardwalk, and Jenkinson's Aquarium—all in the same location. The boardwalk has food, games, and rides, and an Adventure Lookout Rope Course (a junior course for kids is also available), play a round of mini-golf, or visit the funhouse.
Pack a picnic and bring the family to Tomahawk in Sparta.  More than 20 acres of lakefront sandy beach offering a 400-foot body slide, racing slide, a 500-foot tube ride, boats, and water coasters. It also offers an area for younger kids called "Papoose Land" with water slides and kiddie canoes. There's also a 18-hole mini-golf course, beer garden, and more.
There's plenty to do at Mountain Creek, but the zipline tours are not to be missed. Enjoy scenic views from the sky as you zip over the water and through the woods. Look at the mountains in a whole new way, all while safely strapped in to your harness. Make it a day and take advantage of the bike and water park as well.
Atlantic City
Similar to Las Vegas, this resort city offers casinos, live entertainment, a boardwalk and shopping. Some of the city's most popular casinos include the Borgata, Caesars Atlantic and Harrah's Atlantic City, while other attractions include the Tanger Outlets, Boardwalk Hall, Absecon Lighthouse, Atlantic City Aquarium, Ripley's Believe It Or Not! and Steel Pier Amusement Park. Aside from gambling, many of the casinos feature restaurants, musical performances, burlesque and comedy.
Statute of Liberty
On Labor Day what better way to celebrate this urban oasis.  While being a departure point for cruises to Ellis Island and the Statue of Liberty may be the biggest draw, you'll also find the Liberty Science Center on the grounds, kayak eco-tours, a restored railroad terminal, opportunities for fishing and picnicking and bike rentals. But this isn't all! Don't miss the magnificent Liberty House and Maritime Parc Restaurants. There are also more casual options like Baozi Brew, a beer garden and a dim sum restaurant.
Founded in 1864 in Egg Harbor, Renault Winery is the oldest continuous commercial winemaker in the Garden State. Toast the end of the summer with a tour includes a trip to the Antique Glass Museum, which has a collection dating back to medieval times, as well as information on the history of the winery. Visitors can also check out the private collection of antique winemaking equipment and wine cellar, where wine is aged in giant oak and redwood casks. The tour ends at the Wine Tasting Emporium, where participants can sample wine and champagne. The winery also has a golf course and hotel.