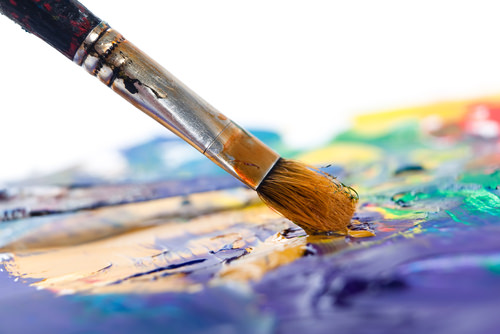 The 3rd Annual Festival of Fine Arts and Crafts returns to the City of Summit, New Jersey. The event will take place this 23rd of June, 2013. Fun starts at 10:00 in the morning until 5:00 in the afternoon. This is an upscale and juried event that will be held along the Springfield Avenue, Beechwood Road, Union Place and Bank Street. All of these locations are at the heart of the downtown shopping district of Summit. This particular festival gives a kick start for the new Discover Summit Arts Week, which is from June 23 to June 29.
The Artists for 2013 Summit Fine Arts and Crafts Festival
Donald Bradford is one of the many participating artists for this year's festival. He is an art teacher who thought in public schools in New Jersey for the past 10 years, before he devoted himself full time to clay and ceramic instruction. In such field, he already has 35 years of experience. The main body of his work has been lined with functional pottery. He has some unique pieces that are perfect for highly decorative glaze displays. All his work are both functional and breathtakingly beautiful.
Another artist that will join the festival is Terri Palmer. She draws her inspiration from farm animals and a number of perennial gardens located on the Pennsylvania farm where she resides. She has over 25 years of graphic design experience, aside from that, she enjoys vintage wood panel painting and the like. Terri makes art with acrylic paint, allowing her work to be suitable for both indoors and outdoors.
Quicksilver Jewelry owners and designers are Peter and Rebecca Puglia. They will be joining the Arts and Crafts Festival in Summit this year. The said business has been running since the year 1992. They personally design and make all the jewelry, and their primary media is semi-precious stone including jaspers, agates, feldspars, as well as crystals. Most of their natural stone samples on display are their private collection. They also enjoy integrating their designs to antique pendants and religious medals which they scout on flea markets and galleries.
To view the full list of artists joining this year's celebration, please visit the official website for the event.
What to Expect
As the visitors stroll through the great displays of fine arts and crafts, they can also enjoy several outdoor eateries. The visitors will be entertained with live music from a free outdoor jazz concert. This concert will take place all throughout the day along the Union Place, just in front of the Summit Train Station.
The Downtown Business District of Summit is known as the tapestry for retail and commercial businesses with any specialty and gift shops, clothing stores, furniture shops, restaurants, bakeries, wine stores, movie theatres, fitness centers and more. The district is a perfect destination during the summer, especially on a Sunday afternoon.
Event Details
What: Summit Fine Arts and Crafts Festival
Where: 22 Beechwoood Road, Summit, NJ
When: June 23, 2013, from 10:00 am to 5:00 pm
Contact No.: 908-277-6100
Email Address:
[email protected]