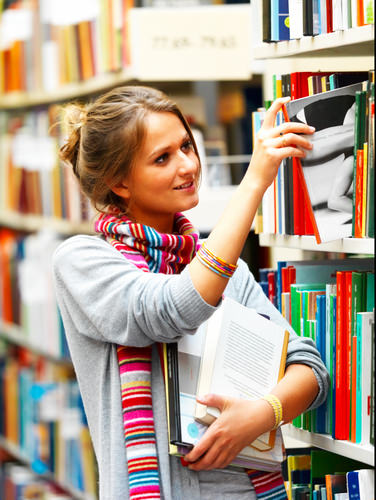 If you are looking for a premiere school for your high school aged son or daughter, you want a school that will prepare them for whatever college they want to attend. Many colleges look at what high school a student attended, and what opportunities students took advantage of while they were attending high school. That is why a good high school can make such a difference in what college a student ultimately attends.
In Summit, New Jersey, Summit High School is an exemplary example of the best in education. After all, education is highly valued in Summit and Summit High School is ranked among some of the best high schools in the nation. Summit High School is ranked nationally by U.S. News, which is known for ranking some of the best high school and colleges in the country. In the state of New Jersey, Summit High School is ranked 25th among the high schools in the state.
There are many reasons that Summit High School is known both statewide and nationally as a paragon of academic opportunity, and why it has such a good reputation as a high school that prepares its students for attending prestigious colleges across the country. It is not merely the academic program that Summit High School can boast of, as Summit High School also offers a great arts program and athletics program. Summit High School provides an enriching and rewarding experience for its students.
A Rigorous Academic Program 
Attending Summit High School means a student is part of a rigorous academic tradition that includes a focus on strong academics, science and mathematics disciplines.
Summit High School offers numerous Advanced Placement (AP) programs to its students, including AP World History, AP US History, AP English, AP Statistics, AP Physics, and AP Chemistry, among many others. In 2008, 85% of Summit High School students who took an AP exam scored at least a 3 or better.
A Focus on the Arts
Summit High School also offers a comprehensive arts education. Summit High School has 53 classes that include music, theater and the visual arts, and nearly 500 students take advantage of the opportunity to study these programs.
The arts department at Summit High School has a total of twelve classrooms specifically dedicated to the arts, as well as twelve instructors and a department head employed full-time.
An Outstanding Athletics Program
Classified as a Group II school by the New Jersey State Interscholastic Athletic Association, Summit High School competes in the Union County Conference. Summit High School offers a variety of sports programs, including boys and girls' ice hockey, lacrosse, golf and swimming.
The Summit High School Hilltoppers, as they are known, have won a significant number of championships in many of the sports in which they compete. In the recent 2012 season, some of those sports that they have excelled in have included the boy's lacrosse team, which has won the State of New Jersey Group I championship four years in a row.
Summit High School is located at 125 Kent Place Blvd. in Summit, New Jersey. If you need to reach Summit High School's office, you can call (908) 273-1494.