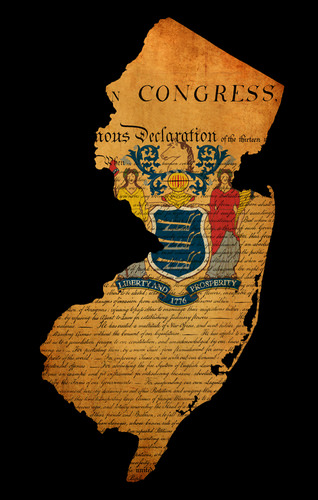 Summit, New Jersey, is an upscale city in Union County.  It has a population of about 21,000 with one of the highest per capita incomes in the state.  Summit covers an area of just over 6 miles and is bordered by Millburn to the northeast, Chatham and Chatham Township to the northwest, New Providence to the west, Berkeley Heights to the southwest, Mountainside to the south and Springfield Township to the southeast. Summit is located just 20 miles from Manhattan, and many residents of the community commute to the New York for work.
Summit Real Estate at a Glance
The city of Summit has enacted zoning ordinances that require a single family house on a large lot.  As such, there are very few apartment buildings and multi-family properties in town.  Real estate in Summit tends to be upscale, with many historic homes and estates nestled on tree-lined streets. However, more affordable housing has been constructed by Habit for Humanity and local church organizations along Morris Avenue. Summit has an excellent public school system.  It consistently ranks amongst the top districts in New Jersey with more than 90 percent of students going on to attend college.  Summit also has many top-rated private schools in close proximity.
Summit History
Summit was first incorporated as a township in 1869 and in 1899 was more formally incorporated as the City of Summit.  A railroad was constructed in town which allowed easy train travel from New York. In the 19th century, Summit was the favored weekend getaway location for wealthy New Yorkers looking to escape from the city for some fresh air and solitude.  Vacationers would relax at the many hotels and inns that cropped up to meet their needs. Early industry in Summit revolved around silk weaving, and by the early 20th century residential construction had taken off.  After World War II there was a flurry of construction activity as it became more common for those working in New York to live outside the city.  From there, Summit grew as a suburban community into the tree-lined and historic city residents have come to enjoy.
Summit Economy
Several large companies have offices or headquarters in Summit, and the city's top employers are:
Merck & Co.
Overlook Hospital
Celgene
Whiptail Technologies
Hibernia Atlantic
Bell Laboratories
As a result of appealing real estate, excellent schools and easy public transportation to Manhattan's Financial District, Summit has attracted many residents who work in the finance industry.  The city has become known for its resident investment bankers, traders and money managers, and nearly 20 percent of the population works in the finance and real estate industries.
Summit Attractions
Summit has a rich history and an educated populace that speaks over 35 languages.  In addition it contains several community parks, open spaces, playing fields, running tracks, a golf course and a family aquatic center.  Summit boasts an abundance of cultural attractions, landmarks, recreational activities, unique shopping destinations and antique shops and eclectic eateries, including: Recreation and Attractions
Newman Hall – historic mansion
Twin Maples – historic landmark
The Summit Public Library
Our Lady of the Rosary – local landmark
The Grand Summit Hotel – historic hotel
The DeBary Inn – historic hotel
Carter House – home to the Summit Historical Society
Clearview Cinema
Memorial Field – includes playing fields and playground
Tatlock/Greenfield Recreation Fields – includes synthetic turf football stadium and lighted tennis courts
Summit Municipal Golf Course
Turtle Back Zoo
Shopping and Dining
Summit Diner – historic diner
Fiorino's – Tuscan cuisine
La Pastaria – family restaurant
Winberrie's Restaurant
Summit Antiques Center
Summit Commuting Information
Summit caters to New York City commuters and boasts several convenient transportation options.  The city is easily accessed by NJ Route 124, SR 24, and I-78.  Commuter train service is provided by New Jersey Transitvia the Gladstone Branch and the Morristown Line; direct access to Manhattan is 30 minutes.  Newark Liberty International Airport is 9 miles away.
More Information About Summit Real Estate
To learn more about Summit real estate CLICK HERE or contact a member of my team.  We'd love to share more about this unique town.