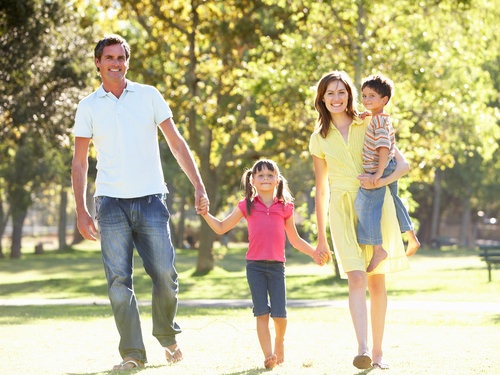 Summit luxury homes and estates are not hard to come by in the this affluent and picturesque town.  Located in the hills of the Watchung Reservation in the northwestern half of Union County, Summit features many tree-lined streets, a thriving downtown, highly-rated public schools, a wide array of shopping and cultural activities and easy access to New York City.  Summit is definitely one of the most desirable places to live in the tri-state area, just ask any one of its 20,000 residents.
Summit, NJ Luxury Homes and Estates
Summit is often high on the list of places that homebuyers consider when they think about moving to North Central New Jersey.  Homes here are in high demand and come in a range of styles from condos to multi-million dollar estates.  In Summit you'll find an assortment of Colonial style homes as well as Victorian properties that give the community a historic feel.
Summit, NJ Schools
Summit is divided into five elementary school districts consisting of:
Brayton/Memorial Field
Franklin
Jefferson
Lincoln-Hubbard/Northside
Washington
Summit schools are consistently rated among the best in the state of New Jersey not only for their academics but also for their extracurricular activities.  Summit High School is ranked 15th in the state.
Summit, NJ Transportation and Commuting
Summit is a great place for commuters as it is located only 22 miles from Manhattan.  The town is serviced by NJ Transit and commuters can reach New York Penn Station in less than 45 minutes on the Midtown Direct Train.  Summit is near Route 24 and I-78 and provides easy access to New Jersey's network of highways.  Newark International Airport is about 15 minutes away.
Summit, NJ Attractions
If you're looking for Summit, NJ luxury homes and estates you'll find that and so much more in this thriving community.  Art and culture have long been important to residents here, and the town offers a wide variety of programs, facilities and events to the community.  Some of the opportunities and attractions you'll find in Summit include:
The Summit Boards of Recreation and Education
Numerous city playing fields including baseball, football, soccer, basketball, tennis, running, golf and a swimming pool.
Summit Free Public Library
Summit Playhouse
Summit Shopping and Dining
Summit has a wonderful selection of dining options featuring cuisines from around the world.  Some of the more popular restaurants, cafes and eateries include:
Broadway Diner
La Pastaria
Winberrie's Restaurant and Bar
There is a charming downtown shopping district in Summit with boutiques, florists, gift shops, jewelers, bookstores, interior design shops and more.  Pamper yourself at any number of the salons and spas.  The city is also home to the Summit Antiques Center featuring furniture and collectibles from the past.  If you're looking for the best in retail shopping, Short Hills Mall  is a quick five minute drive away where you'll find big box stores and designer labels.
More Information About Summit, NJ
For more information on Summit Luxury Homes and Estates CLICK HERE or call a member of my team.  We're always here to help!