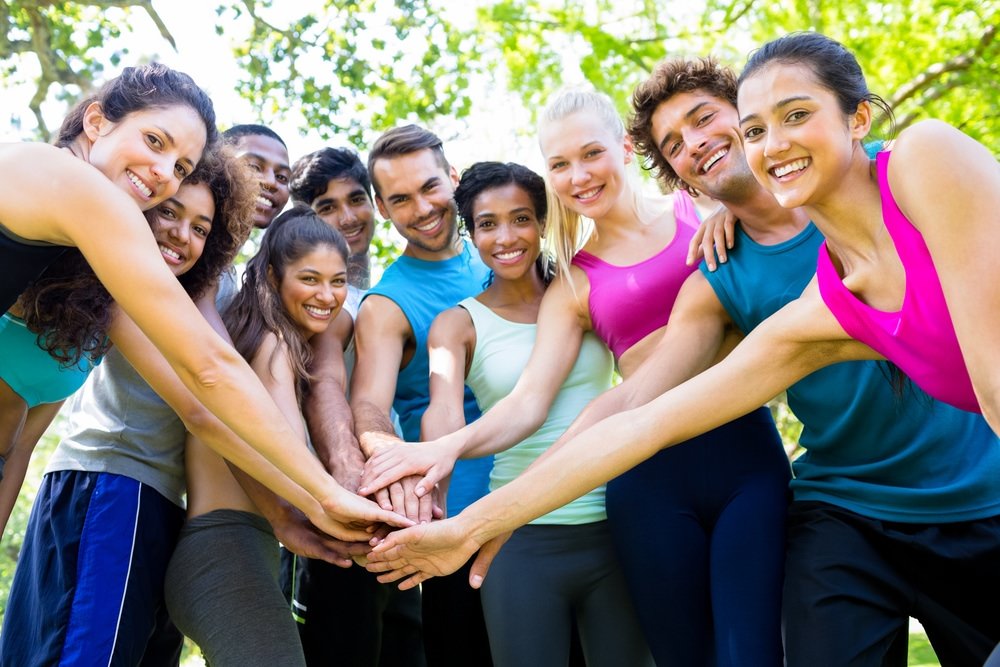 The changing of the seasons is the perfect time to recommit yourself to your own health — and Maplewood will help you do it!
The Township of Maplewood, in partnership with Overlook Medical Center – Atlantic Health System, Saint Barnabas Medical Center and Summit Medical Group, have worked together to plan the third annual "Maplewood Loves Wellness" week, which will take place between September 20 and September 26. To kick off the event, a public Wellness Fair will be held in Maplewood Memorial Park from noon to 3 p.m. on Saturday, September 20.
Throughout Wellness Week, Maplewood wellness providers and businesses will participate in open houses and presentations to encourage healthy living. All Wellness Week events are offered free.
"The mission of Maplewood Loves Wellness is to provide the community with local options to enhance all aspects of their health and well-being," said Maplewood's Deputy Mayor, Kathleen M. Leventhal. "During Wellness Week, a variety of Maplewood wellness businesses will provide opportunities and experiences to help individuals make informed and healthy choices."
Wellness Week activities are all free and open to the public. Events will include:
Jiu Jitsu, Fit Camp, pre- and post-natal exercise classes
Wellness coaching and fitness education
An orthopedic surgeon's presentation about common hand conditions
Free Zumba, Nia and Yoga classes
Complimentary chair massages
Stroke risk assessments
Eating disorder screenings
Low cost dog and cat spay and neuter programs
Diabetes screenings
Blood pressure screenings
Hearing screenings
Wellness Fair includes vendors with free screenings, education materials and give-a-ways. In addition, these two special events will take place during the Fair:
Community Bike Program: Maplewood Township once again is the recipient of a Healthy Neighborhoods Initiative grant from Overlook Medical Center for over $5,000. The program includes bicycle registration, free helmets, bicycle etiquette, safety and more.
Healthy Cooking Contest: Maplewood-licensed food businesses can participate by preparing up to three healthy dishes in sweet, savory and vegetarian categories. The winners will be publicly announced during the Fair, and will be featured on the Township's website.
To learn more about the schedule of events planned for Wellness Week, please visit  http://www.twp.maplewood.nj.us/index.aspx?NID=466
To apply to become a vendor at the Wellness Fair, click  http://www.twp.maplewood.nj.us/DocumentCenter/View/1314
To apply to become an open house/presenter during Wellness Week, click  http://www.twp.maplewood.nj.us/DocumentCenter/View/1313
Disclaimer
The Township of Maplewood, its agents, servants and/or employees (collectively Maplewood) do not recommend or endorse any service or product of any participating Vendor/Provider. Maplewood has made no assessment of any service or product and assumes no liability for any damages or injury related to the service or product. 

Any information provided is for general educational purposes only. Such information is not intended nor should it be considered as advice. Anyone intending to use a service or purchase a product from a Vendor/Provider does so assuming all risks.