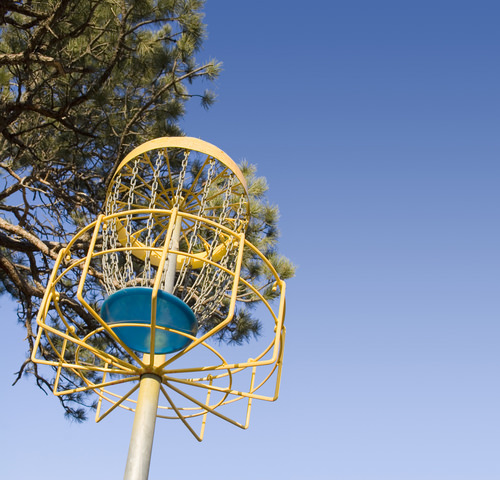 Maplewood, New Jersey is a charming community that combines both the charm of village life and conveniently located just half an hour away from midtown Manhattan. It is a wonderful place to live and is filled with great homes and excellent schools. The school district in Maplewood has a repuation for being one of the most academically progressive school districts in the state.
There are plenty of options in Maplewood for shopping, dining and entertainment. But Maplewood, New Jersey is an interesting place for many other reasons, as well. Here are ten amazing facts about Maplewood, New Jersey.
Maplewood, New Jersey is the birthplace of Ultimate Frisbee. Now, a sport beloved by college students nation, and even worldwide, Ultimate Frisbee was invented in 1968 by students at Columbia High School. A plaque commemorating Columbia High School as the birthplace of Ultimate Frisbee is located in the school's parking lot.
The main roads used by residents in Maplewood today were originally based on trails used by Lenape tribes of Algonquian Native Americans.
There are quite a few notable residents of Maplewood, New Jersey. One of these residents, Zach Braff, went to high school at Columbia High School. Zach Braff, who works as an actor and starred in hit television show Scrubs, actually used Columbia High School as a backdrop in the film Garden State,which was set in New Jersey.
Many of the notable buildings and landmarks in Maplewood, New Jersey were designed by famous architects and landscape designers. This includes Memorial Park, designed by the Olmsted Brothers, and most of the schools and the Municipal Building, done by Guilbert & Betelle.
Maplewoodstock is a yearly free concert held in Maplewood with local and national bands. The concert showcases many downtown shops and businesses.
If you're a fan of golfing, you might be familiar with William Lowell. The wooden golf tee was invented by William Lowell at the Maplewood Golf Club in 1921.
Richard Meier, the architect who designed the famous Getty Center in Los Angeles, California, lives in Maplewood, New Jersey. He has also designed the Barcelona Museum of Contemporary Art and the Ara Pacis Museum in Rome.
Theodore Roosevelt, the 26th President of the United States, summered in Maplewood, New Jersey visiting his uncle Cornelius V.S. Roosevelt's home and property, known as The Hickories. The Hickories was over 100 acres and included an area now partly covered by Roosevelt Road and Kermit Place.
Jason Alexander, a Tony Award winning actor who is probably best known as George Costanza from Seinfeld, is also a resident of Maplewood, New Jersey.
Maplewood, New Jersey is a center for the arts. One of the famed artists from the Hudson River school of painters, Asher Brown Durand, lived in Maplewood, New Jersey. But Asher Brown Durand was not just famous for his painting. He was also an engraver, and in his era, had a reputation for being one of the finest engravers in the country. In 1823, Asher Brown Durand engraved the Declaration of Independence for John Trumbull, the famous American artist.
For more information on Maplewood or other Mid-town direct towns CLICK HERE