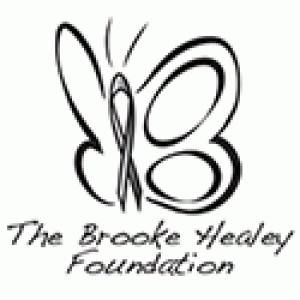 In January of 2013, 5 year old Brooke Healey was diagnosed with a type of brain tumor known as 
Diffuse Intrinsic Pontine Glioma
(DIPG), an inoperable and very aggressive tumor located in the middle of the brain stem that affects only children and has no cure. For eight months, Brooke bravely fought the tumor all the while never complaining and always smiling. Her battle inspired people from all over the world who came together in support of Brooke, the Healey family and each other. Sadly, Brooke passed away in September of that year.
Approximately 80% of children who are diagnosed with a brain tumor will not survive. Meanwhile, research in this area is greatly underfunded and the families of children facing DIPG have very few resources or options.
To honor their daughter Brooke, Steve and Stefani Healey started the Brooke Healey Foundation. The Foundation's mission it to build awareness and to raise funds to research DIPG in addition to helping families dealing with pediatric cancers and fostering community relationships by promoting involvement through scholarships awarded to civically active High School Seniors.  The Healey's hope through their Foundation that one day a cure will be found for DIPG, but until that day, they hope to make life just a little easier for those dealing with the disease, whether it be paying a mortgage bill, donating a piece of medical equipment or donating toys or a "fun" experience.
Urban Dictionary defines the meaning of Brooke as someone with brains, beauty, athleticism, talent, sense of humor, the biggest heart ever. Essentially, a Brooke has it all. She's the sweetest girl you'll ever meet, who never hesitates to do the right thing and who always has a smile on her face. A Brooke is hands down the most amazing person you will ever meet. Those who knew Brooke Healy would definitely agree.
To learn more about Brooke's story and the Brooke Healy Foundation, visit their website at https://brookehealey.com
The Brooke Healy Foundation is one of the 14 finalists in the 2019 Sue Adler Team's 100th Home Sale Program.  To place you vote click here.