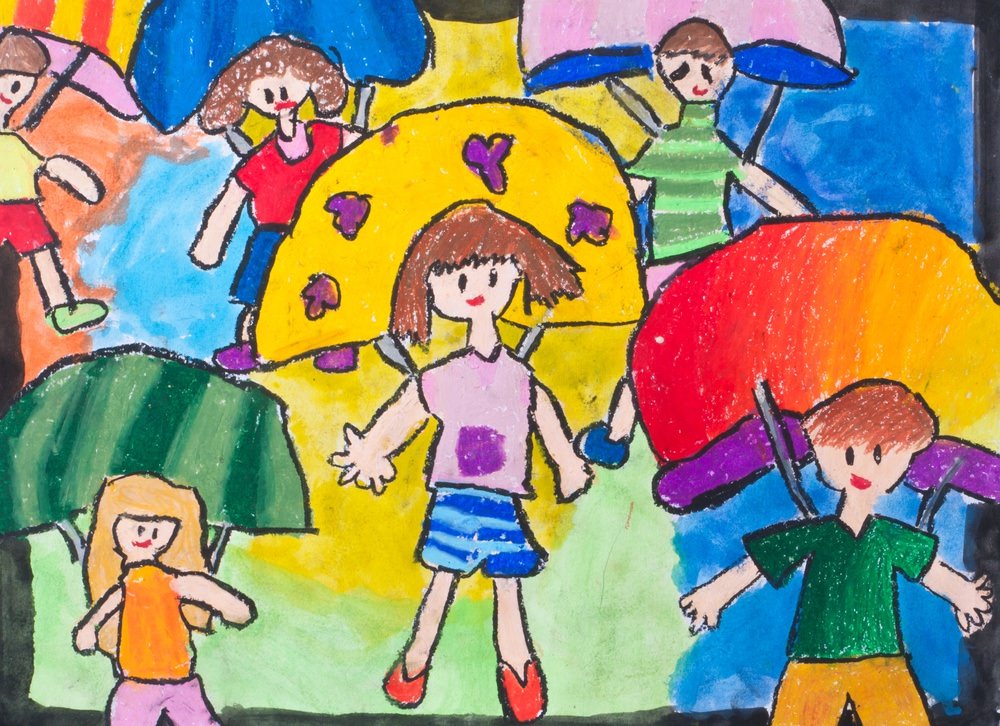 Gallery U, a combination of a fully functional art space and shopping boutique located at 439 South Avenue West in Westfield, is proud to present an exhibition of artwork by students of Carl H. Kumpf Middle School in Clark, NJ, on Saturday, August 15, from 1:00 – 3:00 p.m.  All are welcome to "The Kidz Are Alright: Artwork By Students of Carl H. Kumpf Middle School" exhibition and event.
Twenty-eight pieces of art of various styles and mediums will be exhibited that represent the diverse talents of students at Carl H. Kumpf Middle School. Proceeds for each piece of art sold from "The Kidz Are Alright" exhibit will be donated to Carl H. Kumpf Midde School in Clark, NJ.
Carl H. Kumpf Middle School exists to serve the unique academic, social, and emotional needs of students during a period of significant cognitive growth, and as they mature into adolescence. The staff of Kumpf School is committed to creating challenging educational opportunities based on rigorous academic standards. All aspects of the school's curricular and extracurricular activities are focused on the developmental needs of students and designed to accommodate individual learning styles so that all of their students may experience success.
Since their opening in September 2013, Gallery U has quickly positioned itself as an arts resource for the Westfield and surrounding communities by holding monthly art exhibits that focus on the talents of local artists, as well as showcasing original unique merchandise created by local artisans.
Gallery U is an extension of Universal Institute, a rehabilitation facility that services adults with traumatic brain injuries (TBI). The venue serves as a vocational training program whose goal is to introduce people with TBI back into the work force and community. Clients at Universal Institute take part in all aspects of running Gallery U. Vocational, occupational and cognitive therapies are conducted in the back workrooms. Working at Gallery U provides an opportunity for adults with TBI to rejoin the workforce, engage with the community, learn new skills, and experience the transformative power of art through exposure to existing art and creation of their own artwork.
Exhibitions at Gallery U are open to both established and emerging artsists. All mediums are considered. All artists are eligible to submit artwork for the general exhibitions, unless specific requirements are listed for a particular exhibition. Union County, NJ, artists are especially encouraged to submit work.
Artwork will be considered in all two-dimensional media through digital jpeg submissions. Submissions are limited to a maximum of FIVE pieces. Acceptance into our exhibitions is not guaranteed with entry. Gallery U reserves the right to reject work delivered at the time of the exhibition that is not the artist's accepted work. Selected artwork must be wired, framed (if media applicable) and ready to hang (no saw-tooth hangers). Canvases must be gallery wrapped or framed. Artwork must be less than 5 feet in height or width and able to fit through a standard door. All artwork must be able to be hung on a wall. Entered and accepted work cannot be substituted. All work must be available for the duration of the exhibition.