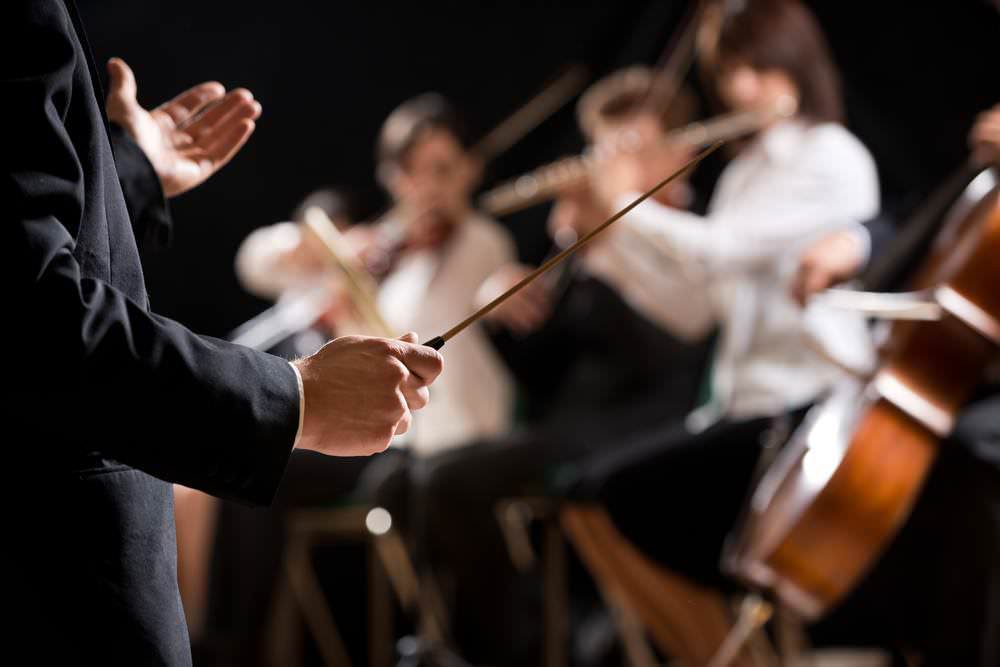 The Metropolitan Orchestra of New Jersey will present its fall concert on Sunday, November 22, at the Chatham Middle School Auditorium in Chatham.
This concert kicks off the orchestra's 44th season, and will be conducted by Michael Stratechuk. The program will feature Franz Schubert's "Overture in the Italian Style, D. 590," Ralph Vaughn Williams' "Oboe Concerto, with Lynne Cohen as soloist; and "Symphony No. 6 (Pastoral) by Ludwig van Beethoven.
Lynne Cohen, Oboist, was educated at Juilliard Pre-College with the well-known pedagogue Lois Wann, and at Boston University with John Holmes of the Boston Symphony. Ms. Cohen went on to hold positions in the Ft. Lauderdale Symphony, Greater Miami Opera, Palm Beach Opera and Ballet Orchestras. She is a former faculty member of Florida International University and New World School of the Arts. Ms. Cohen has performed with orchestras around the world as well as in the United States, including locally with New Jersey Symphony, New Philharmonic, Orchestra of St. Lukes, Westfield Symphony, Hartford Symphony, Stamford and New York Grand Operas, New York Virtuosi, Queens Symphony, and Brooklyn Philharmonic. She is a regular performer with the Bethlehem Bach Orchestra and is Principal Oboe of the Riverside Symphonia in Lambertville. She has also held permanent positions in ten Broadway shows, and can be heard on multiple cast albums and on recordings of Harry Connick, Kelli O'Hara, Jason Robert Brown, John Miller and the Gotham Winds, as well as on the NBC Live for TV broadcasts of The Sound of Music and Peter Pan.
As Conductor and Artistic Director of the Metropolitan Orchestra of New Jersey since 2003, Maestro Stratechuk continues to lead the ensemble to ever more challenging, successful and rewarding seasons. Mr. Stratechuk has an extensive national and international performance resume including performances with the New York Pops, New York Grand Opera, Brooklyn Philharmonic, Westfield Symphony, New Philharmonic of New Jersey and the Bermuda Symphony. He has performed or conducted on tours of Austria, Czech Republic, Hungary, Italy, Japan, Spain, Switzerland and United Kingdom. In NJ, Michael has conducted the Society of Musical Arts Orchestra, the Livingston Symphony and the Stratus Chamber Orchestra of which he is the founder. He serves on the music faculty of Hunter College Campus Schools, City University of New York. In addition, he is also a member of the Young Musicians Advisory Council for the Chamber Music Society of Lincoln Center.
The Metropolitan Orchestra of New Jersey was formed in 1972 as the "Y" Chamber Orchestra by the Music Committee of the institution that is now known as the Jewish Community Center of West Orange. It was conceived as a musical resource for amateur musicians to be able to play together and to add to the musical programs for the public at that community center. Numerous well known and prestigious soloists have appeared with this orchestra, including Carmit Zori, violin; Paul Tobias, cello; Ann Lieberson, violin (concertmaster, 1977); Peter Winograd, violin; Philip Myers, horn, in two appearances, and Philip Smith, trumpet, both principals at the New York Philharmonic; Pegeen Fitzgerald, narrator; Guillermo Figueroa, violin; Joseph Kalichstein, piano; Andre Emelianoff, cello; Yuval Waldman, violin; Ariel Rudiakov, viola; and Maxim Anikushin, piano.
Sorry we are experiencing system issues. Please try again.