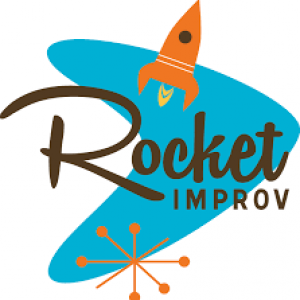 Summer is over and a new school year has started. For children, it's the end of fun and carefree times.  For parents, although it's great to have some free time after being at the beck and call of your children 24 hours a day for nearly two months straight, there's still plenty of downtime after school and during the weekends that needs to be filled. What better way to fill it then with activities that are not only fun, but that are also interesting and educational? With that in mind, here are some fun after school activities in our area:
Robot Revolution Summit Children enjoy building their own basic robot and then modifying their robots to conquer challenges and competitions. All students engage in a cooperative competition where teams work together to accomplish a task. Classes are offered for kids entering 3rd to 12th grades.
Rocket Improv Maplewood Dreams of having your child on the comedy stage? Offering an array of classes for all ages, children/teens learn improv through fun and silly games and exercises that teach the fundamentals of Improv skills. And for teens, Rocket Improv offers field trips to New York City where students can take advantage of advanced workshops.
One River School Millburn One of 12 schools around six states, One River specializes in combining art and digital designs for students of all ages.  After school classes focus on basic and next level building blocks for courses in Digital Art, Digital Design, Digital Animation, Manga, Filmmaking, Photography and more.
Proventus Kids Florham Park Combining empowerment with friendship and fun, Proventus offers engaging multi sport classes for children 18 month and up.
Reeves Reed Arboretum Summit Take advantage of this unique natural setting by examining animal adaptations in the woodland forest, facilitating seed germination in the Louise B. Roehm Greenhouse, or taking part in a physical activity on the Great Lawn. From glass blowing to cooking and yoga classes, your child will love learning about this great natural setting. Weekend and holiday workshops are available as well.
Swimquest, Millburn Getting the summer blues?  Don't worry, after school swim classes at all levels are offered at this very convenient indoor location in Millburn.
Elefante Music and Performing Arts New Providence Offering acting and comedy classes in addition to dance, instrumental and theatre classes, this family business has something for everyone. What better way for your child to unleash after a long school day!
Code Ninja Summit Is your little one addicted to the video games? Why not teach him how to create one.  Code Ninja offers after school enrichment classes to level up coding and game building skills, develop hands on coding skills through robotics and gain keyboarding and MS Office skills that enhance coding.