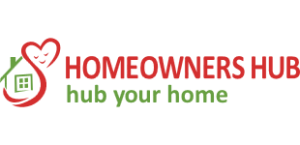 The Sue Adler Team is proud to announce a new partnership with Homeowners Hub, expanding on the vast number of services The Sue Adler Team has to offer buyers and sellers in the Northern New Jersey area.
Located in lovely South Orange, and providing services throughout Northern and Central New Jersey, Homeowners Hub offers a broad range of VIP home repair and concierge maintenance services. From plumbing to electrical, masonry to landscaping, smart-home technology to appliance repair, Homeowners Hub is available to make maintaining your home easy and worry-free.
The Sue Adler Team is excited to announce that with the development of this successful partnership, your subscription to be a Hubster (normally $9.95 per month) will be available to all current and past Sue Adler Team clients for six months, completely free of charge! Past, present, and future Sue Adler Team clients will have access to Homeowners Hub, again, completely free for the first six months!
Providing discounted labor rates for their Hubsters (subscribers) and fully licensed and insured tradespeople, Homeowners Hub offers a 100% guarantee, ensuring top quality for every job! And your personal "Advocate" will ensure a smooth and easy process. From flexible scheduling or follow-up on your project, the experienced Advocates provide incomparable convenience and care for you and your home via their website or by telephone.
To learn more about these incredible concierge options from Homeowners Hub, Sue Adler Team clients can contact us at 973-936-9129 or call Homeowners Hub at 844-HUB-7272.
After your six months of free Hubster subscription, Homeowners Hub will bill only $9.95 per month–providing further access to customer Advocates as well as priority scheduling and significant savings via monthly specials. Services can also be scheduled a la carte for non-subscribers, with some flexibility on preferred dates and times of requested projects.
Homeowners Hub also has a project division—made available to "Hubster" subscribers only—that focuses on working one on one with customer's more intensive renovations. From remodeling to developing new additions to your home, Homeowners Hub can assist you with larger household projects as well as home repairs and maintenance.
Our valued clients can also access more information about Homeowners Hub via their fun and informative website at HubYourHome.com or learn more by calling: 1-844-HUB-7272
Everyone at the Sue Adler Team is excited to welcome Homeowners Hub to the team. We all look forward to working with such an innovative and specialized company to bring free personalized concierge services to our valued clients as a gift for six months.