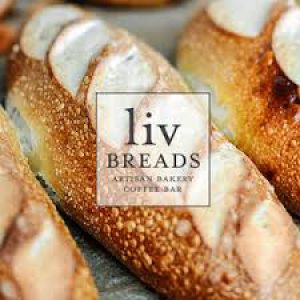 These days, buzzwords that are meant to make food sound exotic or interesting get thrown around with increasing frequency. Take for example, organic and natural. While these tags were once used to describe foods that were previously limited to the special "healthy" aisle in your local supermarket, today they are plastered across product labels and used by companies as a way to encourage consumers to buy their products.
Another example of a buzzword is artisanal. Mostly seen in the bakery section, the word for most invokes an image of a small group of bakers laboriously making loaves of bread by hand. However, is this really possible when the bakery is delivering thousand of loaves of bread daily to multiple stores? No, because applying the definition of artisan to baking implies a process that must be entirely done by hand. Fortunately for bread lovers, truly artisanal bread makers are alive and well at Liv Artisan Breads and Coffee Bar in Millburn.
The newest addition to downtown Millburn, Liv Breads opened its doors in early August to rave reviews. The artisanal bakery and coffee bar not only offers a variety of sourdough and non sourdough breads but also a wide selection of salads, quiches, pastries, sandwiches and focaccia breads.
Although delicious aromas are in the air early morning on Essex Street, the handmade process begins a couple of days before.  The hand of perfection is apparent in every detail from the coffee bar to the menu.  So, stop by and grab a coffee and try one of their many baguettes that crackle when you snap off a piece to nibble on.  There's even babychinno's for the little ones.  This little diamond in the rough will be sure to be favored by locals and visitors alike.