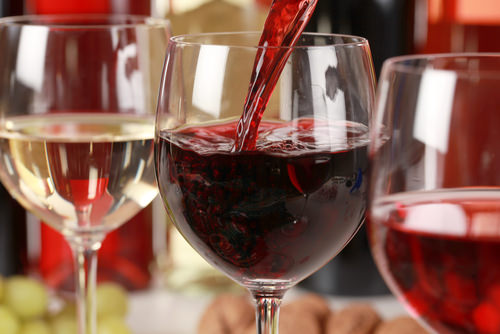 This fun and fabulous fundraising event is going to feature some of New Jersey's finest wineries, live music, food vendors and artists/craftmen in a truly historic setting! All three historic houses will also be open for tours including the Steuben House.
The delectable cuisine will be provided by Sanducci's & Choripan Rodizio (at an additional cost) and the live music of Particle Theory, Wood Jam with Kelly & Ashley Wood followed by the River Acoustic Band! Your ticket includes an afternoon of wine tasting, a HNBL wine glass, and a commemorative event journal at the park entrance. 100 percent of the proceeds is going towards building a historical museum and library.
Sample and purchase Garden State wines from:
Cava Winery
Ventimiglia Vineyard
Four Sisters Winery
Unionville Vineyards
Old York Cellars
Westfall Winery
Amalthea Cellars
About the Upcoming Project and The Bergen County Historical Society
The Historical Society has long wanted to build a museum to make its thousands of artifacts and documents available for public display and study, but the project took on a special urgency after Superstorm Sandy. Many of the organization's priceless heirlooms and antiquities were destroyed or damaged when a storage facility unexpectedly flooded during the storm that ravaged the east coast. It was only through the determined efforts of BCHS members that any of the stored treasures were saved. The calamity galvanized the group in its mission to raise funds to build a safe and accessible place for these historical items.
Founded in 1902, the Bergen County Historical Society is a non-profit organization that was established to preserve important evidence of our past and to promote historical literacy through interesting programs and publications. The foundation relies upon donations, membership dues and volunteer contributions of both time and talent to support its efforts. One of its most important projects is in protecting and interpreting the Revolutionary War battleground at Historic New Bridge Landing in River Edge where the Steuben House overlooks the Bridge That Saved a Nation. It survived more of the Revolution than any other spot in America, having served as a headquarters, battleground and encampment ground in every year of the war.
Tickets:
$20 in advance or $25 day of event
$10 designated drivers and 12-20 years old
When:
Noon – 5 p.m.
August 24, 2013
(Rain date – August 25)
Where:
Historic New Bridge Landing
1201 Main Street
River Edge, NJ
Historic New Bridge Landing is less than a mile north of Route 4. Follow signs for parking or take NJ Transit to the New Bridge Landing Station.