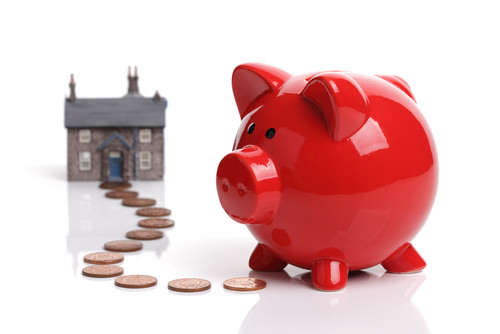 With the market cost of homes being the most affordable they've been in years, it's become the most convenient time for many people to attempt to purchase a home.  This includes first time buyers and current homeowners whom want to get their dream home at a steal of a price.  However, the mere aspect of a home being reasonably priced shouldn't constitute someone on the market to run out and buy one, especially in this economy.  But by implementing a surefire plan to make sure that you not only effectively budget your finances, you can effectively save money to be put towards the goal of owning your dream home.
Be Financially Stable.  This might sound silly to say, but it's part of the reason so many houses are available at such incredible prices.  People failed to be financially stable when putting in offers in houses they were unprepared to purchase.  You should have at least 10% to 20% percent of the down payment already saved.  Failing to do this means you are not fiscally stable enough to enter into the currently unstable market.  The most important part of buying a house should be demonstrating that you have the ability to budget and save, and if you're not yet at that point, you should put yourself on that path.
Change Your Spending Habits To Saving Ones.  Live within your means.  You should aim to save at least 10% of your monthly paycheck, if not up to 30% of it.  In the current economy many people are spending everything they make in a month to keep up with their lifestyle.  If you want to take the leap to purchase a home, you will need to put an end to erroneous spending and implement a a budget that will allow for you to incur the financial stability to place your down payment on your future home.
Stick With Your Budget Plan.  The new technological device that calls your name like a Siren might sound exciting, but not at the expense.  Everything in your life comes with a price tag, so you want to effectively stick with all things on sale.  This goes for opting out of fancy vacations for staycations in your city, cooking your own food and tapering down on the expense of going out.  Capitalize on controlling your instinct to buy, buy, buy, instead to save.  Once you see the amount of money you'll start to save this behavior will become second nature.
In order to purchase a home in an unstable climate like the one currently effecting the globe, you'll want to make a responsible purchase, putting down a substantial down payment.  This can only happen if you effectively budget your finances, cut down erroneous spending and plan ahead.  One can not stress enough that stable finances start with exceptional tactical planning.  And with an effective plan set into place your dreams of owning the perfect home in the near future can be obtained without the stress of wondering how you will make your future house payment.