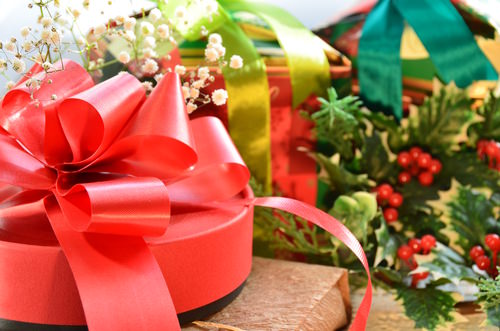 As if the annual search for Christmas gifts were not stressful enough, the harsh weather conditions of upstate New Jersey makes for some challenging conditions, so when it comes time to find Uncle Larry's perfect gift this holiday season, it makes sense to have a solid idea of where to shop before even leaving the house.  New Jersey residents have a plethora of options when it comes time to locate that unique boutique store or warm, inviting, indoor mall that is a one-stop-shop for everyone on their Christmas list this year.
Short Hills
Short Hills, an unincorporated area tucked inside the borders of Milburn, New Jersey hosts the region's preeminent upscale mall that's home to more than one hundred and fifty high-end national retail and boutique shops.  This shopping jewel is considered, by New Jersey locals, one of the nicest shopping experiences in the entire state.  Anchored by Bloomingdale's, Macy's, Neiman Marcus, Nordstrom, and Saks Fifth Avenue, the heart of the shopping experience is found in its population of unique, high-end boutiques like Tory Burch, Fendi, Jimmy Choo, Louis Vuitton, and many more.
Summit
To satisfy the person on this year's Christmas with the insatiable sweet tooth, Sweet Nothings has a huge array of tasty treats, gift baskets for every occasion, seasonal gifts and food, party favors, and memorable gift ideas that will delight and amaze the intended recipient.  Located at 26 Beechwood Road in Summit, New Jersey, Sweet Nothings is the answer to finding that personalized gift for the chocolate lover in everyone's life.
Livingston
When the snow starts to fall and the wind starts to blow, getting into the shopping mood is problematic, but the Livingston Mall is the premier-regional, enclosed shopping mall, which is centrally located and easy to find from Routes 10, 80, 280, and 287.  All roads seem to lead to the Livingston Mall this holiday season where harried, holiday shoppers can find what they need at any one of the more than 100 retail outlets.  From Sears to Old Navy, and from Famous Footwear to Lord and Taylor, Livingston Mall is a family friendly oasis in a sea of holiday shopping madness.  Whether it's buying for the teenager on that Christmas list at Aeropostale, or picking up something for the fashionista in the family at American Eagle Outfitters, a trip to the Livingston Mall is a guaranteed way to knock those items off the holiday to-do list.
Maplewood Village
When Garden State denizens think, "shop locally," they think about the premier destination for holiday shopping in quaint, charming Maplewood Village.  Of particular note, for locating that hard to find item, it behooves the erstwhile shopper to make a stop at the Renaissance Consignment Boutique for an eclectic blend of top name designers and rustic home décor.  Finishing that shopping list at Maplewood Village is a relaxing way to ease into the holiday festivities.