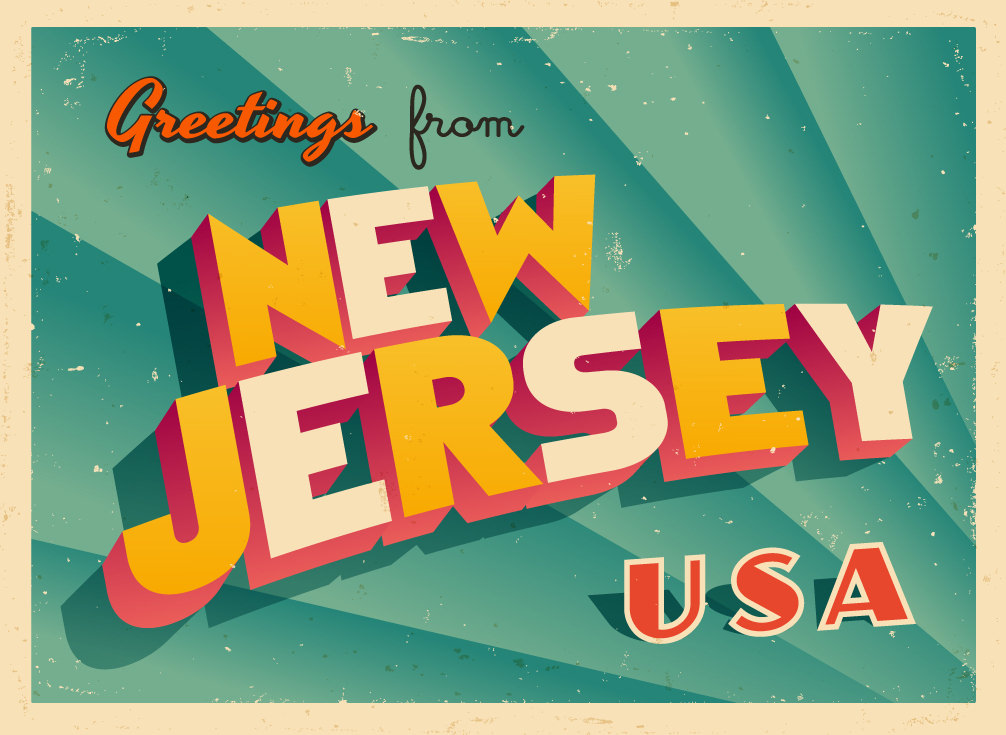 Is city life beginning to wear you down? There's no reason to slog through another year as an urban dweller. Not when you have beautiful New Jersey right next door! If you're thinking about relocating to a place with a little less hustle and bustle, here are 10 great reasons why New Jersey could be the perfect place for you.
1. There's more space
Ask anyone who has relocated from New York City to the New Jersey suburbs — they love the extra space. If you've spent any time living in a tiny apartment, suddenly having so much more living space is freeing. And this includes not only indoor space, but outdoor space as well. Which can be incredibly valuable if you're raising a family. Imagine each of your children having their own room and a backyard to play in!
2. It's quieter
Living in the city, you try to become desensitized to the continuous noise, but that can be difficult. Open the window, and you'll likely be assaulted with the sounds of blaring sirens, grinding garbage trucks or honking car horns. Open the window in New Jersey? You'll probably hear chirping birds, rustling leaves and the giggles of children playing nearby. If city noise bothers you, you're going to love the peace and quiet of New Jersey.
3. Our towns are family-friendly
A big draw for many considering making the leap to New Jersey is that our towns are so family-friendly. All our Midtown Direct Train Line communities feature great parks for kids, top-notch after school programs and excellent summer camps. You can feel safe letting your kids play outside. And you can easily tap into a network of families nearby who have children of a similar age.
4. Our schools are some of the best in the nation
We've said it before, and we'll say it again. Our Midtown Direct communities have some of the best schools in the nation. Our schools regularly rank high for student achievement and learning opportunities. We take great pride in our students and our communities continuously invest in making sure our kids get the best possible education.
5. It's easy to get out and enjoy nature
New Jersey is called the Garden State for a reason. We have a wealth of beautiful natural spaces just waiting for you to visit. Not only are our neighborhoods well cared for and thriving with trees, plants and flowers, but also there are so many public parks nearby to explore. Check out South Mountain Reservation, Greenwood Gardens and the Great Swamp National Wildlife Refuge.
6. There's plenty of culture
Don't let anybody tell you that moving to New Jersey means giving up culture. Some of the most prestigious cultural institutions are close by. Do you love live theater? Then take in a show at the Tony-Award-winning Paper Mill Playhouse in Millburn. Are you a history buff? Then step back in time at the Miller-Cory House in Westfield, a living history museum. Is live jazz your thing? Then you must see a show at Madison's Shanghai Jazz, one of the top 100 jazz clubs in the world.
7. We have amazing restaurants and bars
Whether you love fine dining, authentic ethnic cuisine or diners, your palate will always be satisfied in New Jersey. Many of Zagat's top-rated New Jersey restaurants are in the neighborhood, including Scalini Fedeli in Chatham and Restaurant Lorena's in Maplewood. Our celebrated diversity means a wide range of ethnic cuisines are available. Find what you're looking for on EthnicNJ.com, a website founded by a Maplewood local that lists over 700 ethnic eateries statewide. And of course, New Jersey is famous for our amazing diners, which can be found in nearly every neighborhood in the state.
8. You get tax benefits
While you won't get out of filing two state taxes if you live in New Jersey and work in New York, you will be off the hook for New York City taxes. This could save you up to 3.5 percent of your income a year. In addition, New Jersey's income tax rate and sales taxes are both lower than in New York.
9. You'll enjoy more bang for your buck
It may be obvious, but it's worth stating. You pay a premium to live in New York City. If you want to stretch those dollars and get much more for your money, you can do that in New Jersey. Why live in a cramped two-bedroom apartment in New York when you can live in a spacious home with a yard in New Jersey for about the same each month?
10. You'll never pump gas again
Not only is gas cheaper in New Jersey, but also it's state law that you can't pump your own. So take a nice Sunday drive and enjoy the perks of New Jersey's full-service gas stations – especially on a cold, rainy day.
Contact The Sue Adler Team
Are you considering relocating to one of New Jersey's Midtown Direct Train Line Communities? Then click here to speak with an agent from The Sue Adler Team. We'd love to show you all the wonderful reasons that make New Jersey a great place to live!