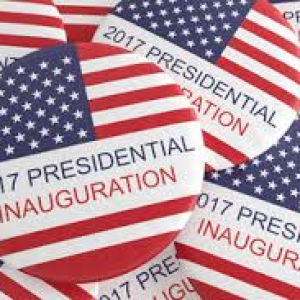 January 20th is Inauguration Day, and Donald J. Trump will be sworn in as the 45th President of the United States. As with every new administration, forecasters and industry experts put their heads together, review the current data and trends, and make predictions about how they believe the housing market will respond to changes in the White House. Here are a few predictions we've been following:
Higher Interest Rates – With rates starting to rise, especially if proposed economic-growth plans create inflation, those looking to secure a mortgage may want to lock into prices sooner rather than later. A recent MarketWatch article states that John Chang, a first vice-president of research services with Marcus and Millichap wrote to investors that "the accelerated economic growth and ensuing inflationary pressure could prompt a quicker pace of rate hikes that are potentially more aggressive than exhibited over the past year," Marcus and Millichap is the largest U.S. real-estate brokerage firm.
Changes in Tax Structure and Lending Regulations –"Most real estate experts have a sense that Mr. Trump's presidency will result in fewer business regulations, which would ultimately allow lenders to be more liberal with underwriting standards, and allow more nontraditional lenders to enter the residential lending markets," states Allan Glass, founder of ASG Real Estate in Los Angeles, in a recent article for U.S. News and World Report.
Home Buying Will Remain Strong –This is great news for a market tight on inventory. We do not feel Donald Trump's win will negatively affect the market for those looking to buy or sell," said mortgage lender Nancy Dennis, a vice president at American Financing Corp. in an interview with MarketWatch.  In our Midtown Direct Towns, the market varies by price segment, and the bottom line is, people move for LIFE reasons. As long as inventory remains low, the market should remain strong in most price segments for Sellers. If inventory rises, and buyers have more options, we may see a leveling or softening in certain price segments.
While we don't know if these predictions will come to fruition, we do know that the housing market is ever-changing—sometimes the changes are subtle and slow and sometimes they are massive and game-changing. That's where the Sue Adler Team comes in. We make it our business to stay on top of each and every change in the real estate industry so that we can bring you the best and latest information. It is our job to advise you on any upcoming changes in mortgage rates, market trends, changes in regulations, and then to walk you through the home buying and selling process with all the knowledge you need to make the best decisions and to have the best real estate experience possible.
If you are looking to buy or sell a home in our NJ Midtown Direct Market, please contact The Sue Adler Team. Our qualified team members will assist you with all the details of buying and selling a home in our towns.