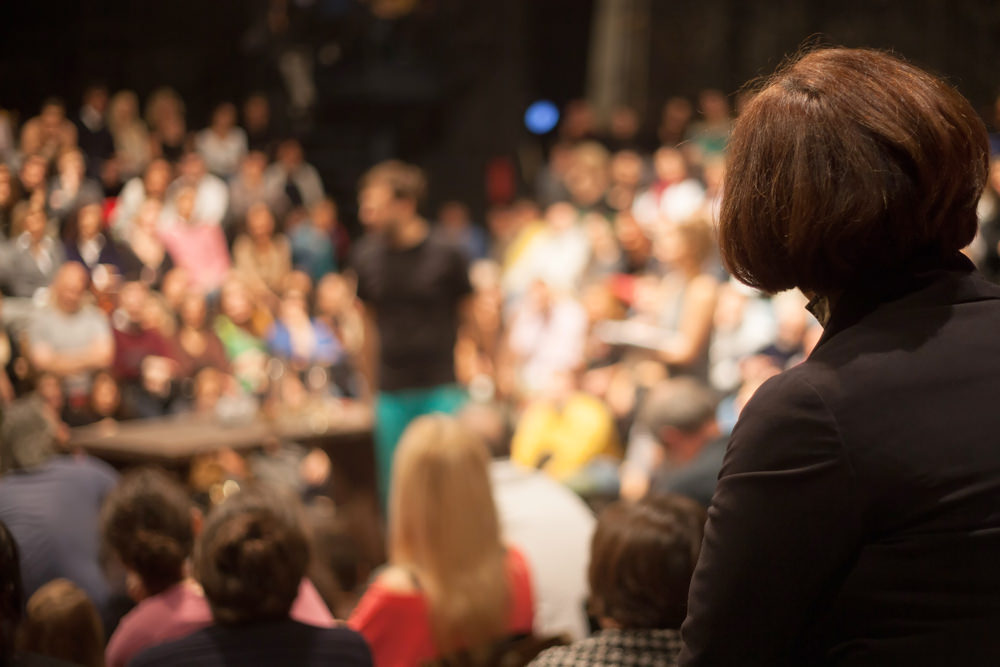 Dreamcatcher Repertory Theatre, professional Theatre in Residence at the Oakes Center in Summit, will present its annual "Meet the Artist" free new play reading series on Wednesday, May 18, and Wednesday, May 25, at 7 p.m.
Dreamcatcher's "Meet the Artist" series is a forum that showcases new theatrical works. The series provides audiences an opportunity to experience new shows and participate in discussions with playwrights, directors and actors. The series's goal is to expose the adult public to the evolution of a theatrical presentation and has been received with enthusiasm and animated discussion.
The new play reading series is a chance for the audience to participate in the development of new works, both to hear the play read by professional actors and also to discuss the project with the playwright, director and actors afterward.  Feedback from these evenings helps the playwrights to further refine their scripts and also gives them a first-hand experience of how the audience will respond to the finished work. These evenings provide a fun and lively way to interact with the creative process, and to receive a preview of plays that may be performed on Dreamcatcher's mainstage in the future.
The first reading, Lights Up On the Fadeout by Padraic Lillis, will take place on Wednesday, May 18 at 7 p.m.  In this play, aspiring filmmaker Stephen is struggling to reunite with an old love when his ailing father is deposited on his doorstep by his brother, James. Lillis is a director and playwright who is a member of the faculty of the NYU Department of Dramatic Writing. The reading will be directed by Laura Ekstrand, Dreamcatcher's Artistic Director, and will feature John Little, David Miceli, Kevin Sebastian, and Heather Wahl.
What Stays by Laura Ekstrand and Jason Szamreta will be read on Wednesday, May 25 at 7 p.m. This play tells the story of a mother and her adult children as they pack up their family home and grapple with their changing relationships. Ekstrand and Szamreta are Dreamcatcher company members who created this play for the acting ensemble. The reading will be directed by Clark Carmichael and will feature Nicole Callender, Harry Patrick Christian, Noreen Farley, Michael Livingston, Scott McGowan, Jessica O'Hara-Baker, Beth Painter and Harriett Trangucci.
Just like in a staged performance, Dreamcatcher company members and guest actors will perform all the roles in the play. Typically, the cast will be seated in chairs onstage, and they will read their lines from the script. They might occasionally stand up and move about. There may also be a narrator, who reads aloud stage directions and describes scenery or movement as written in the script. There will be no costumes or sets. The themes of most chosen plays are probably "of interest" to those approximately 12 and up. Overall, play readings are similar to reading non-picture books to your children at home. If your child can focus, listen, pay close attention, and imagine the setting for the play, she or he will probably enjoy the reading. Remember: there are no costumes or sets, and there is no action.