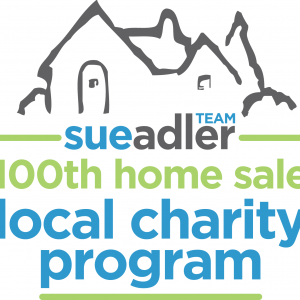 On Wednesday, May 16th at 5:00pm, the polls will close on the initial round of our 100th Home Sale Program and the top six charity vote getters will be moving on. Each of this year's 17 designated charities work tirelessly to make our corner of the world a better place.  Their goals are inspiring and most importantly, they all make a large impact on families and individuals in our local communities.  To give your favorite charity a final boost, spread the word to your family and friends and keep voting.
New Eyes for the Needy, located in Short Hills, purchases glasses for children and adults in the United States who cannot afford them. The organization also recycles donated used glasses and distributes them to those in need overseas.
The Interfaith Food Pantry of the Oranges, located in the Church of the Epiphany and Christ Church, Orange, is a "client choice" food pantry (similar to a grocery store) that provides supplemental and emergency food, diapers and toiletries to low-income residents of Orange and East Orange.  The organization is a fully volunteer and collaborative effort of four religious congregations in Short Hills and South Orange,Christ Church in Short Hills, Congregation Beth El, Congregation B'nai Jeshurun, and Temple Sharey Tefilo-Israel.
The Junior League of the Oranges and Short Hills focuses its efforts on improving the lives of children in East Orange, Livingston, Maplewood, Millburn, Orange, Short Hills, South Orange, Springfield and West Orange.  Their mission is to close the gap by helping with food insecurity, essential clothing needs, school supplies and hygiene needs of school-aged children living in poverty in their service area by focusing on women-based volunteerism.
Sound Start Babies, located in Mountain Lakes, helps hearing-impaired children from birth to age three. The organization works with infant and toddlers in their homes to develop their language and listening skills and provides support and education to their families so that the child reaches his or her full potential.
Girls on the Run New Jersey East, is a national nonprofit organization helping girls (3rdto 8th grade) to develop essential skills to help them navigate their world and establish a lifetime appreciation for health and fitness through a ten week program taught by trained coaches   The program culminates with a service project and being physically and emotionally prepared to complete a celebratory 5K event.
Curémonos, located in Summit, supports medically-underserved women in their fight against breast cancer.  Their mission is to provide education, support, and advocacy to medically underserved women, primarily Latinas, who are dealing with breast health concerns or a breast cancer diagnosis.
Community Service Association of New Providence's (CSA) offers financial assistance to New Providence residents in time of financial need.
Imagine, a Center for Coping with Loss, is a grief support center for children, young adults and families dealing with the death or life-altering illness of a parent, sibling or child. Located in Mountainside, Imagine provides free peer grief and onsite trauma support year-round for as long as is needed.
Down the Block, Inc., located in Millburn, provides short-term assistance to households within the Township of Millburn facing unexpected financial setbacks.
The South Mountain Conservancy, located in West Orange, serves as a steward and advocate to help preserve, protect and enhance the ecology, infrastructure and natural beauty of the South Mountain Reservation.  The Reservation is a 2,110-acre public land offering natural scenery and 50 miles of trails.
Maplewood-based Take the Cake's mission is to provide special birthday parties free of charge to children in Essex and Union County who are suffering economic strain or family crisis.
Memories Live helps people facing terminal illness create a movie that preserves their stories and celebrates their life at no cost.  The films include a combination of "live" video footage, music and photographs.
Summit Speech School, located in New Providence, provides educational and therapeutic support services to children who are deaf or hard of hearing. The school is one of only 51 private oral/OPTION schools in the country and the first in New Jersey teaching children who are deaf and hard of hearing to listen and talk without the use of sign language.
The Friendship Circle helps people with special needs, and encourages respect and empathy for those facing challenges by providing a variety of social, education, vocational and recreational programs. The organization also provides support to individuals and families struggling with isolation, addiction and other family-relation crises.
The Newark Yoga Movement helps pre-K – 12thgrade children in Newark through yoga by giving them tools to reduce stress and increase peacefulness, creativity and confidence.  The organization also offers free and low cost yoga classes to adults and families throughout Newark.
The Connection, located in Summit, is a women-led community organization dedicated to bringing together individuals of diverse economic circumstances, race, gender, age, sexual orientation, culture, and physical and mental abilities to acquire skills and build self-esteem through recreation and educational programs and services.
Located in Livingston, Share the Vision's mission is to empower and improve the quality of life of the visually impaired by providing them with an OrCam device. OrCam is a wearable device that allows the visually impaired to recognize known faces, identify products, detect colors and read text by simple hand gestures.