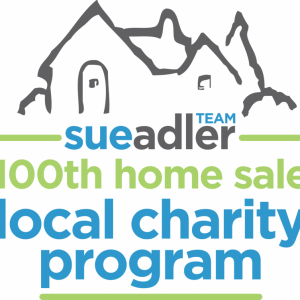 The Sue Adler Team's 3rd annual 100th Home Sale has come to an end! Congrats to our sellers at 53 N Summit in Chatham, New Jersey on being our 100th home sale of 2018. This year we were overcome by the response to the program, we received 45,231 votes which blew last years vote total out of the water! Thank YOU to all the amazing charities, the community of voters who voted daily to support these amazing organizations and to our clients who make the 100th Home Sale program possible, it is truly an honor and something the entire team looks forward to each year. Below are the results from the 2018 100th Home Sale Program:
1. Share the Vision ~ $10,000
2. Summit Speech School ~ $3,000
3. Imagine, a Center for Coping with Loss ~ $2,500
4. Sound Start Babies Foundation ~ $2,000
5. Girls on the Run New Jersey East ~ $1,500
6. Interfaith Food Pantry of the Oranges ~ $1,000
Please click on the links to learn more about each of these extraordinary non-profit organizations. If you'd like to learn how you can be our 100th Home Sale next year, please give us a call at 973.936.9129! We're thrilled to have helped 100 families reach their real estate goals in 2018, and we would love to help you reach your goals too – we are yours to count on!