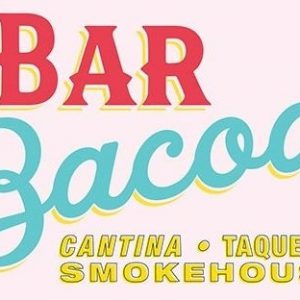 Whether used as a verb or a noun, the word "barbecue" for most Americans evokes an image of meat cooked over an open flame. Considered by some to be a quintessential American cuisine, it's not. In fact, the word "barbecue" isn't even a uniquely American word. It's derived from the Spanish word "barbacoa" which in turn is derived from the languages of some of the indigenous people of the Caribbean. Barbecue has come a long way since the days of roadhouses and highway stands. Immensely popular throughout the US, the past decade has seen a large increase in the number of fine restaurants serving barbecue.
Unfortunately, the demand for good barbecue in the area outstrips the supply. Fortunately, it looks like that will soon change following the announcement earlier this summer by the owners behind the Summit House of the fall opening of their newest restaurant, Bar Bocoa. Justin Antorio, runner-up in the 2012 season of Gordon Ramsay's Hell's Kitchen, joined the Summit House earlier this year as executive chef and will serve in the same role at the new venture. He previously worked as a chef de cuisine at Anthony David's and Bin 14 in Hoboken in addition to working as a sous chef at the famed NYC restaurant 21 Club.
Located directly next door to the Summit House, Bar Bocoa Bar Bacoa will feature a killer tequila & mezcal bar and will serve taqueria standards such as carnitas and barbacoa, and new favorites such as sweet potato vegan tacos, all infused with flavor from a wood-fired old hickory smoker. Bar Bacoa will offer a great to-go service as well.