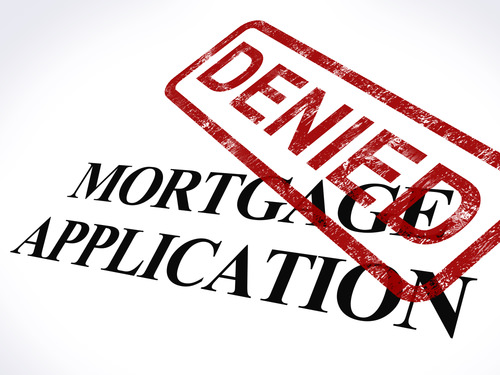 Home affordability is at a level not seen in over 10 years, so why are there fewer home buyers purchasing homes?  The answer is complex, but many buyers and real estate agent agree that the lending standards have gotten a lot tighter, making it harder for many people with less than perfect credit from buying a new home.  Even with mortgage rates hitting a record low of 3.84% last week, fewer people are able to take advantage of the record low rates.
Bankers answering a survey sponsored by Freddie Mac indicated that it would be much harder for a buyer to purchase a home in 2012 than in 2006.  For example, a home buyer with a 620 credit score and 10% down could purchase a home in 2006.  In 2012, most lenders would not issue a mortgage to a buyer with a 720 credit score and 10% down.  Most lenders are requiring credit scores of 750 and higher, although there are some programs available for credit challenged consumers at higher interest rates.  Bankers were willing to work with buyers with lower credit score when they were making down payments of at least 20%.
There are several reasons for the difficult lending climate, but the overall reason for the restrictive standards remains complex.  One of the reasons cited was that buyers were having more difficulty finding mortgage insurance, which is required for home purchases with less than 20% down payment.  Another reason is that lenders Fannie Mae and Freddie Mac recently tightened their standard on repurchasing homes in the secondary market.  There also is continued concern about the overall direction of housing prices.
If you are considering buying a home in 2012 or selling your current one, it is a good idea to speak with a real estate professional.  Realtors have the most current information about housing trends, and will often know several lenders that can offer a variety of mortgage loan products for consumers in any scenario.