Last week, The Sue Adler Team had the privilege of welcoming Cathy Haddad of Atlantic Home Loans into our team training. If you missed the session, which was aired live, it's not too late to listen on The Sue Adler Team Facebook page!
Cathy Haddad, who has more than 16 years of experience in the mortgage industry, shared with us some highly valuable information about what we can expect to see from our mortgages during these unprecedented times.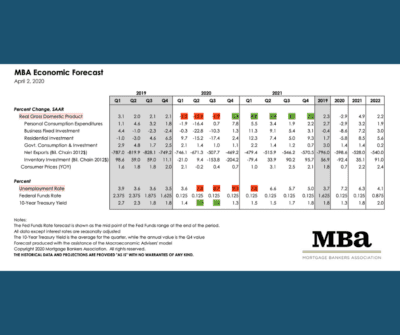 Here are some of the biggest takeaways as it pertains to the Mortgage Industry:
– Mortgage-back securities, which are priced well at this time, have improved; however, interest rates have not followed due to the lack of liquidity in the current mortgage market. The FED is the only buyer for mortgage-back securities, which is creating many margin calls.
-While benefiting many, the recent stimulus package will not help mortgages, as mortgage companies now have to cover the costs of three months' pay upfront.
-MBA Mortgage Finance Forecast projects turbulent second and third quarters. We anticipate a strong "rebound," however, in the fourth quarter.
-In 2021, we should see a positive purchasing year.
-Due to the current climate, we are noticing Jumbo Loans tightening up. As an example, they are requiring greater down payments and more reserves.
-Mortgage Brokers are encouraging buyers, including those who were qualified for a loan just a few short weeks ago, to revisit the conversation with their lender to ensure that they are still qualified. A lot has changed over the past few weeks.
-The minimum credit score for FHA Loans has increased, as buyers are now required to have a credit score of 640.
-In a typical environment, debt to income ratio was around 50%. We have recently seen this ratio dip as low as 43-45%. Many buyers who have been approved for loans just a few weeks ago, no longer qualify.
-Reserve requirements have been put in place: you must now pay 3 months of mortgage payments, including down payment and closing costs, upfront. This is putting many buyers in a position where they do not meet the reserve requirement.
-Appraisals are still taking place. Many are being wavered, which is encouraging for public safety and because it saves sellers hundreds of dollars, while others are now "drive-by appraisals," during which there is no human contact inside of the home. It is important to note, though, that not every loan product allows this, so it is best to communicate with your lender in advance.
-Investors are now requiring verification of employment on the closing day. Mortgage companies want to make sure that sellers are still employed given the increasing number of layoffs around the world.
-Virtual closings are now a "thing!" Given that New Jersey has passed a law for e-note, closings are accessible electronically. As such, no one is required to be at the closing table in person.
-Interest rates are going to settle as the dust settles.
-If you are unable to make your payments, you MUST contact your servicer to go over your options (in writing). For forbearance, you are required to pay the previous three months in full in the fourth month. Deferment also gets tacked on to the end of the loan balance. Your home is your most important asset, so making your mortgage payment is essential!
During this time, if you can, be proactive and reevaluate your expenses: call your services (car services, homeowners insurance, mortgage lenders, phone and television providers) and inquire about ways to lower your monthly expenses. There is no better time than now. As we continually adjust to our "new normal," we want to do everything possible to equip ourselves and prepare for the aftermath.
To reach out to Cathy Haddad with any questions regarding the mortgage industry you may e-mail her at [email protected] or call (848) 203-2272. For all real estate related questions, The Sue Adler Team is always here to address your questions and concerns. Please feel free to e-mail [email protected].