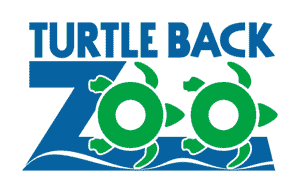 I am always amazed when I think of a place in the middle of a bustling thoroughfare in West Orange that is home to approximately 700 animals.  Yes, species ranging from an American alligator to penguins, leopards and even a red panda all call our Turtleback Zoo home.  Originally a showcase for animals indigenous to New Jersey, today you'll find species from almost every continent.
It's a real treat to have such an unbelievable resource so close to our Midtown Direct communities.  Not many suburbs can boast such a fact.  The Turtleback Zoo can provide countless of hours of family entertainment.  First and foremost, their collection of local and exotic animals; many longtime residents and many new to the zoo.  There is a pair of white-cheeked gibbons; the amazing reptile center with extensive graphics and educational panels about some of New Jersey's endangered species and the new tropical currents aquarium with fish from around the world.  A seasonal butterfly exhibit is open now through Labor Day – watch as caterpillars transform into beautiful butterflies.  And definitely look out this fall for the new Big Cat Country exhibit.
But that's not all; kids absolutely adore the old fashioned train ride, petting zoo, the animal carousel and the open playground.  They will treasure the zoo keys and story boxes installed in front of many of their favorite animal exhibits.  Host your child's next birthday party at the zoo and be sure it will be a wild bash!  Or learn what the animals do at night by joining a "Night Moves" guided tour.  Bring a flashlight and be prepared for a whole new animal experience.
Other fun activities include the Turtleback Zoo Safari Mini Golf Course.  The 19-hole course is full of amazing sculptured animals and a snack bar.  Finally, for the real adventure seekers, last year the zoo opened a tree top aerial adventure course designed and built right into the trees.  It's a fantastic challenge and loads of fun.
Check out their website for membership advantages and join today.  Your kids and our zoo residents will thank you.
The Turtleback Zoo is part of the South Mountain Reservation Complex and the Essex County Park System, the oldest county park system in the United States.  In 2006, The Turtleback Zoo was granted the distinct honor of accreditation by the American Zoo and Aquarium Association.