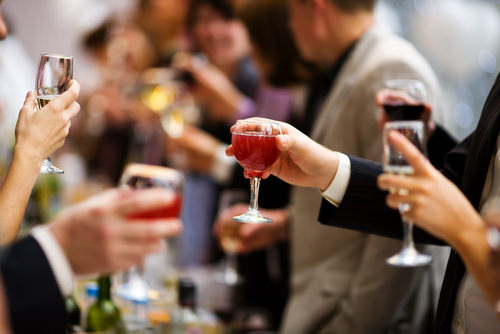 Warm up and enjoy the inaugural winter wine tasting this February 23 on a sizzling Saturday night at the Winter Wine Festival in Short Hills and enjoy a selection of over 150 wines from The Wine Library. Featuring amazing wines, yummy light bites, a crowd of wine lovers and of course, live music this event will clear away your winter blues.
Highlights of the Event
Taste a great number of wines from all over the world.
Eat delicious hors d'oeuvres, cheeses and breads. There are plenty of pasta dishes and desserts as well.
Receive some wine tasting tips given directly by experts at each table.
Learn more about wine and food pairings, great values and choosing the right vintage.
Talk and interact with the top wine specialists at an optional, private class during the event in Short Hills.
Enjoy live world class jazz entertainment by the award winning jazz and funk guitarist Matt Marshak, 2011 recipient of #1 indie jazz song entitled as "Silent Knowing."
A much awaited event for the past seven years, there are plenty of people looking forward to this special evening in Short Hills. Start the year with this event then join the Spring and Harvest wine festivals to complete the entire experience.
The Selection of Wines and Food
Wine Specialists from The Wine Library will once again choose over 150 wines for every palate's pleasure. To pair with the wine, the Short Hill's Hilton AAA's Four Diamond award winning culinary experts will offer a first class selection of the best hors d'oeuvres, antipasto, cheese, breads, pasta and more.
The Wine Classes
There will be three wine classes held in the special tasting area at 7:15 pm, 8:15 pm and 9:15 pm. The instructor will conduct a side-by-side tasting of 5 different yet special wines. He will explain the grape varietal origins and discuss the tasting notes for each. The class will cost an additional $25 per person, and anyone who joins has the opportunity to attend a 30-minute small group session during the event in Short Hills. The class size is limited, so be sure to make reservations as early as possible.
Event Details