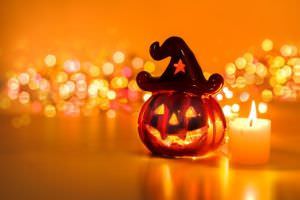 Halloween is just around the corner, and this year, you can celebrate it twice! Maplewood's festivities will take place on Friday, and South oRange's on Saturday, the official day of Halloween. Here are the details:
Maplewood
The much anticipated Halloween Parade and Costume Contest will be held on Friday, October 30 from 2:30 – 5:30 p.m. on Maplewood Avenue, between Durand and Baker.
At the parade, local merchants will give out candy and other goodies. There will also be plenty of music, dancing, and prizes for the most creative costumes. This event will be fun for all ages, but we recommend bringing the little ones on the early side, as the festival can get pretty packed!
Maplewood Avenue (from Baker to Durand) will be closed from 2:45 pm to %:30 pm, and there will be no parking on Maplewood Avenue after 1 pm on the day of the festival. The Halloween Parade and Costume Contest are sponsored by the Maplewood Village Alliance and the Maplewood Chamber of Commerce.
South Orange
South Orange will celebrate its 2-15 Halloween Festival in Spiotta Park on Saturday, October 31, from 4-6 p.m. As in past years, all the children who arrive in costume will receive a prize, and grand prizes will be awarded in a variety of categories. Wanda the Giant Witch is rumored to return as well. The festival is sponsored by Sparkhouse, Y gallery Salon, D&I Fitness and Music for Aardvarks.