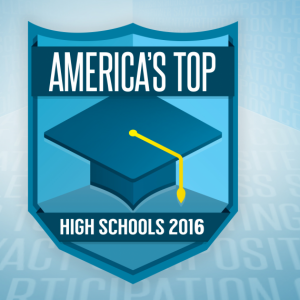 Newsweek just published its annual list of the best public high schools in the country, and no surprise, 51 of them are right here in New Jersey!
Newsweek looked at six measurements and weighted them to come up with a "college readiness index." 1. Holding Power 2. Ratio of Counselors to Students 3. Weights SAT/ACT 4. Weighted AP 5. Graduation Rate 6. College Enrollment Rate The rankings are meant to show how well high schools do at preparing students for college.
The Mid-Town Direct Train Line towns are fortunate to have some of the best schools not only in the state of NJ, but in the country. Chatham, Westfield, Summit, Madison, Berkeley Heights, Mountainside and Livingston. These towns also boast some of the highest real estate values in our area, which is no surprise as schools and commute are the main driving factors in our communities.
Missing from the list this year is Millburn/Short Hills. In a message to the community from the superintendent, the town was left of the list in 2016 because they missed the email and did not submit an application. They have since changed their email security to make sure something like this does not happen in the future. Other notable towns that typically make the listing that are missing include Princeton, West Windsor, Tenafly, Mountain Lakes, New Providence.
Below is a list of a few of the NJ top ranking schools, in the towns the Sue Adler Team is so proud to serve:
(National Rank) School Name, Town Name